Starting with Cape Farewell

Dawnbreaker
Lars Alfredson
Wed 18 Jun 2014 09:29
Position 40:30.88S 172:41.03E

On our way to the Northern most point.


After our arrival at Picton, Lars thought it would be good to go to
the Northern most point called Cape Farewell. On our way we stopped
at some very interesting places.

Our first stop was Havelock. We were greeted by C.C. the Camp Cat. He
took a liking to me so much that he slept all night at the end of my bed.
She was so lovely and friendly that I should of kept her and took her back
before we left the South Island. Anyway I didn't do such a naughty thing
and said Good Bye to poor C.C. the next morning.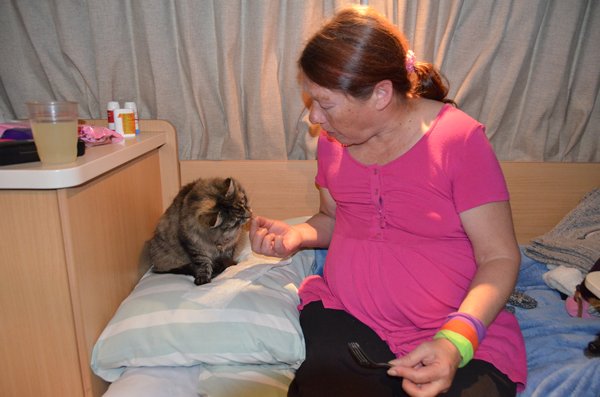 C.C. and dinner of Beef steak, I fed her with a napkin under her Sound asleep after dinner while we watch a film



I was quite sad leaving C.C. as she was such a quiet cat and just needed
company. When we left I kept thinking that she had sneaked back on to
our Camper Van, I actually got Lars to stop and I checked all around the
Van just to make sure.

Our next stop was in Motueka and in that Camp Site I actually got a lesson
on some of the name of the trees. Most of the trees were marked with a
Silver Fern marker, which means the tree will never be cut down. They will
look after the trees and make sure that no harm will come to them which
I thought was great.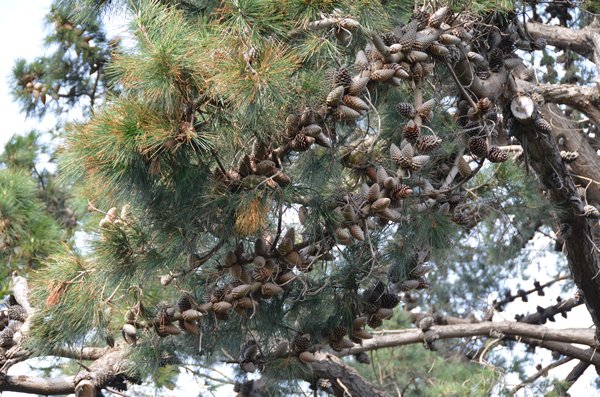 A Fir tree covered with cones. I've never seen so many. This tree I just had to give it a hug, I thought it needed one





The beach at Motueka, cover in driftwood Driftwood after a couple of storms




All the tree's around our Camper Van have the Silver Fern symbol





A flowering Cherry doesn't need a name tag.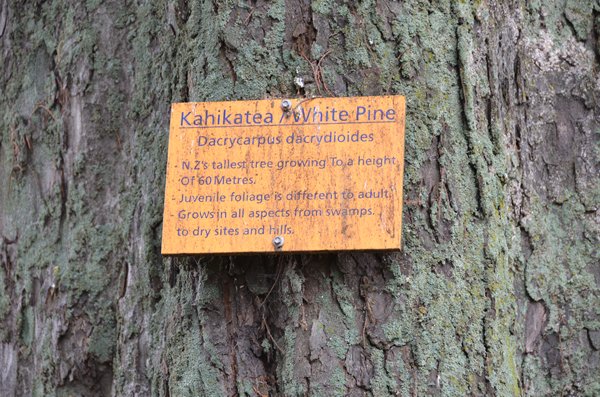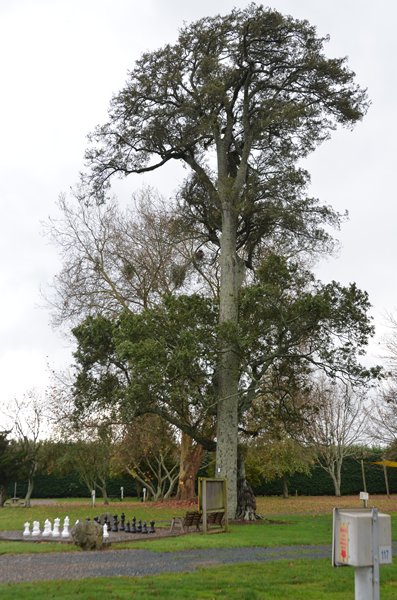 Huge White Pines and you can just see the symbol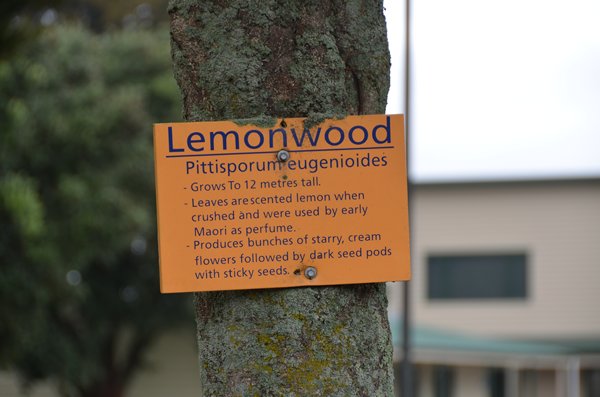 Lemonwood, I actually have one in my garden. ha ha



We made it to the Top of the World and Cape Farewell. That's what it felt like.
It had been raining so much on our arrival and the winds were so strong I
thought the Camper Van would turn over. The van shook so much and soon
it was so dark I could only see about 2 meters from the window of the van.
It was very spooky. Nearly no trees around. Alot of shrubs and grass but
little else. The toilets were dry toilets and very drafty around you know what,
we only used them when we had to.
The next morning everything changed. The wind was gone nearly and the sun
came out and it was beautiful. Fields for cattle, high around us. Birds singing
from the shrubs and the view was great.
Near the kitchen, which we had to use the night before because we ran out of
gas in the middle of making dinner, was this beautiful Peacock with all his tail
feathers. I think he thought we had brought him breakfast as he just waited
to see what we were doing, then he jumped from the deck on to the grass
and just walked away. That was our signal to get into our van and leave.






We walked to the beach called Wharariki Beach, over private land where sheep had been.
We had to hop and jump around sheep poo all along the path, not all the way thank goodness.



Me hopping and jumping thru sheep poo I just loved the way this plant lived on a dead tree trunk





Halfway up the river we saw seals playing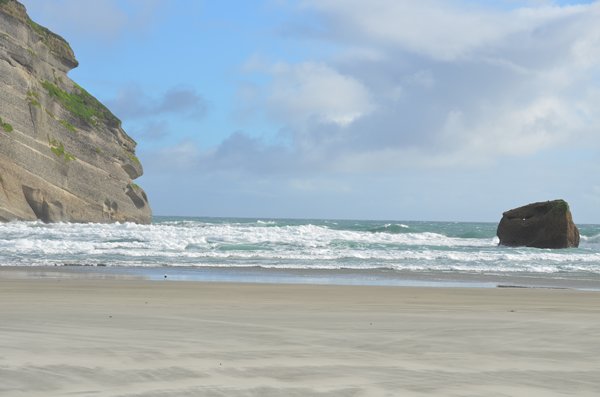 The beach at Cape Farewell The wind blowing the sands across the sand dunes





Lars made it to the Northernmost point of South Island.


On our way down the valley, which we couldn't see because of the rain, we
saw a sign and realised that across the fields was a face on the side of the
mountain. It was so vivid and looked just just an old man. I don't know
if someone carved it in the rock or if it was just made by nature.
What do you think?



The sign we missed the day before What you do think folks, carved or nature!!??





Black Swans everywhere We were at a Café and saw all these Black Swans, lovely





The Café had a skeleton of a Pilot Whale that stranded in the bay. Bark on a tree which I thought was like snake skin.


The last photo is from our last stop in Pohara. The tree was next to us
and it seemed like the bark was falling off just like snake skin. It was
beautiful really and I've got some of the bark to take home with me.


Now we are up to date for a change. I promise we will keep you informed
with what and where we are most of the time but remember, alot of NZ
has blind spots and we have been without Internet and Mobils for days
sometimes. So don't think we forgotten you all, we haven't.


Lots of love - bye for now
Caroline and Lars x





---