From anodes to coastguard custody-unlikely chain of events(cont.)

South Pacific Familyadventure 2008
Claes Brodin
Mon 17 Jul 2023 15:28
Mercedes picked me up with the dinghy and as usual she was calm convincing me we should take one thing at the time.

We started with contacting the Swedish Embassy and after some time managing to pass all algoritms of the embassy call center we finally were in contact with a person who promised to contact the Hellenic Coastguard in Leros. He also informed us that this was unfortunately quite common cases nowadays with variable outcomes depending on bureaucrat in charge.

We then opened up the ZF-63 gearbox and found oil a bit below minimum and now took our chance to change ATF-oil as well as ATF-oilfilter (every 300hrs).

After testing the gearbox under load both forward and reverse it sounded completely normal and we now started our search for a certified surveyor.

It took several days before we finally found an inspector at the neighbour island of Kalymnos. He would be able to travel by ferry next day for an inspection.

Picking him up the day after at the dinghy dock it happened to be an inspector who had been working for U.S Coastguard for 15 years.

His opinion of what the Hellenic Coastguard was doing demanding surveys for loads of boats having any problem in Greek waters he summarised as "embarrasing".

We started up John Deere and ran the gearbox under load and after some minutes the inspector signed all necessary papers.

The cost was 350Euros which we afterwards have understood was a very low cost.

Day after we again met 6-7 coastguardofficers before finally finding a person who a bit reluctantly gave us back all ships documents and told us we were free to leave.

Later we have understood that according to international maritime law no one has the right to confiscate ships documents in this way.

We also started an online search for similar experiences with the Hellenic Coastguard and found hundreds of them.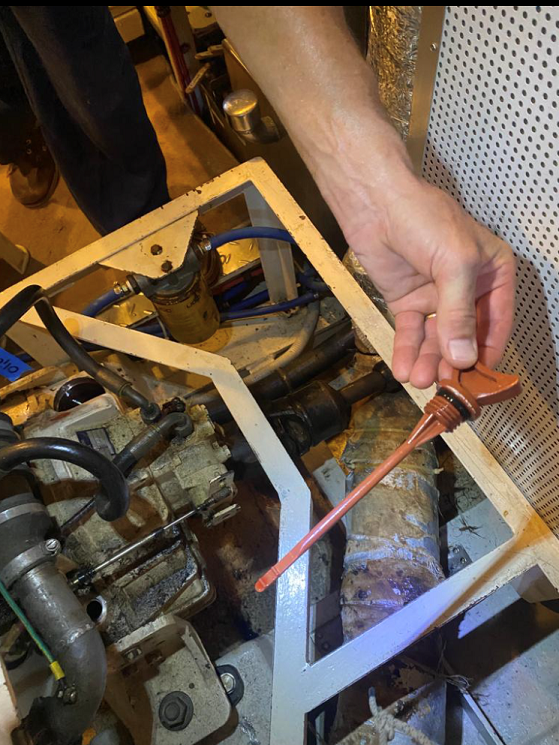 ---