One of the 20th century totalitarian utopias

South Pacific Familyadventure 2008
Claes Brodin
Sat 4 Aug 2018 09:09
The Romanov family ruled Russia during 400 years. Nicholas II was the last tsar and the last of the Romanovs to rule.
His assasinator was the man on the lower picture who ordered his execution including his wife and children.
The mother of Nicholas who was a Danish princess managed to escape though, and was brought out of Russia from the Krim peninsula by a battleship from the British navy.
She wrote in her testimony that her highest wish was to be berried beside her husband in St Petersburgh.
2006 her desire was granted and she now rests beside Alexander III in the Peter and Paul cathedral very well seen from the Winterpalace.
The picture of Lenin is found just behind the portrait of Nicholas II in the palace. He was the first dictator of the first totalitarian utopy of the 20th century. Allthough his regime (especially under his predecessor Stalin) killed much more people than ever in history his legacy is not as critisized as the dictator of the other totalitarian utopy of the last century- Adolf Hitler. Especially not in my country where loads of journalists were pro Sovietunion when leftwing was the fashion. Today the subject seems to be officially avoided.
A cause for concern of today though, is the emerging totalitarian tendencies in the postmodern ideology. The language is changing and laws are created to use specific pronomenon depending on sexual identity, and among radical feminists there´s a statement saying that gender is purely a social construction. Allthough stated billions of times such a statement contains no more objective truth than the former nazi statement "Arbeit macht frei" ......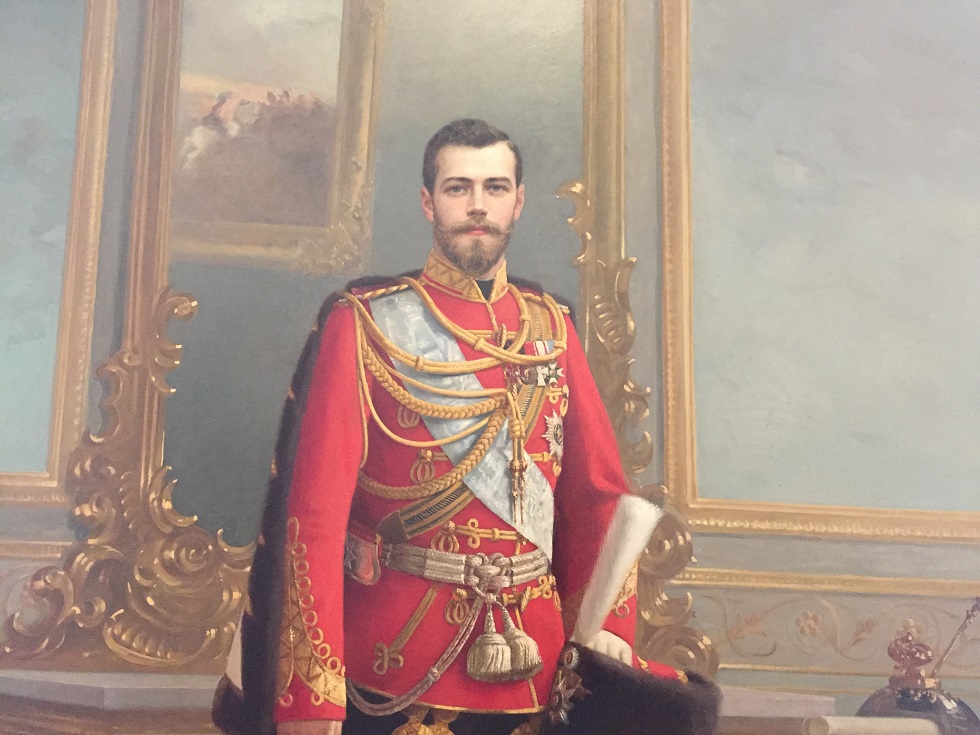 ---