M/V Dora Mac

South Pacific Familyadventure 2008
Claes Brodin
Tue 14 Apr 2015 15:23
Dora Mac is a Diesel Duck 462 built by the American shipyard Seahorse Marine in China 2006, and launched 2007. She´s hull nr 5 out of 15,has a gross tonnage of 35 tons and a lenght overall of 51ft. She´s a SAT (sail assisted trawler) with a mizzen sail and a furled headsail(also a spinnacre) and she´s built of steel.For stability at sea, she`s equipped with paravanes.
The main power plant is a John Deere 150Hp diesel engine,she carries all modern navigation equipment,a Northern Light 9Kva generator,aircondition,watermaker and lots of more equipment to keep her owners busy and (hopefully) add some comfort.
As with all major brands of ocean going motortrawlers the idea of the DD 462 is a boat that can carry her owners across oceans in style,safety, and comfort .
Dora Mac was originally built and owned by Randal and Ruth Johnson from Virginia in the U.S. They travelled from China, across the Indian Ocean,over the Med to London . Last year they took her back to the Med travelling through the canals of Europe, coming out in the Black Sea, ending up in Marmaris/Tukrey where she´s located now .
Marmaris will be the starting point for our new adventures with DM.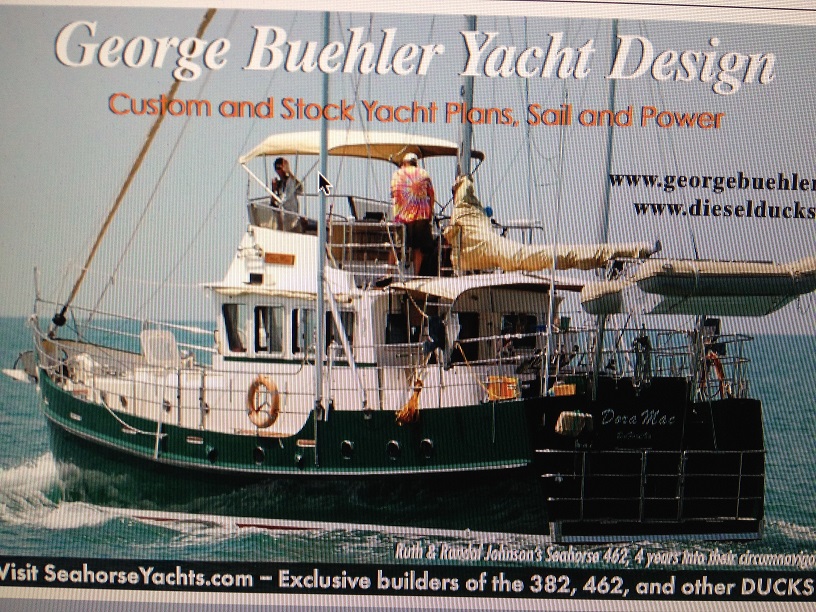 ---