Heading for the Baltic Sea

South Pacific Familyadventure 2008
Claes Brodin
Sun 29 Aug 2021 14:19
After five days of gale howling circumstances improved and we decided to head to sea bound for Brantevik(210Nm) my hometown since more than a year.

It´s located on the very southeastcoast of Sweden and means you have to pass through Öresund (the narrow heavily trafficated strait between Denmark and Sweden) and out in the southern Baltic Sea. Plans on making landfall in Copenhagen had to be abandoned.

Coming out in open sea there were loads of old swell from the gale and we decided to deploy the paravanes as well as hoist the sails giving us a much more comfortable ride.

The problem with paravanes as mentioned many times before is not to deploy, but to bring up again. Coming into Öresund means flat waters,with loads of seamarks and narrow passages as well as a canal transit(Falsterbo canal). Having paravanes brought up will then be mandatory meaning we have to find calm waters entering Öresund to be able to get them up safely....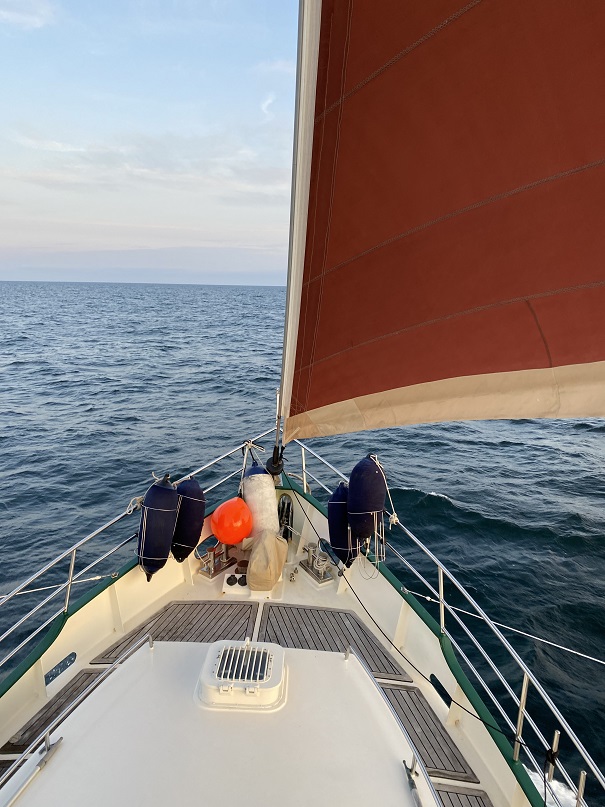 ---