The season of pumps

South Pacific Familyadventure 2008
Claes Brodin
Fri 24 Jul 2020 16:49
Allmost all pumps have been replaced or serviced/repaired during my 5 years on Dora Mac (Comnav autopilot pump,Gulper aft cabin sum pump,N.Lights genset seawater pump,John Deere seawaterpump,Jabsco anchor washdown pump,Jabsco domestic freshwater pump) and early this season the Japanese Iwaki magnetic drivepump for the Cruisair aircondition/reversed heating failed.
Now recently the Village Marine/Parker High Pressure pump for the watermaker started leaking. Servicekit was ordered from the agent in Holland and service performed yesterday(on the picture).
Obviously these pumps have a limited lifespan and servicekits or spares must be kept onboard. The Tecma toilet pumps and Walbro fueltransfer pump are still working flawlessly (touch wood), and of course all three bilgepumps.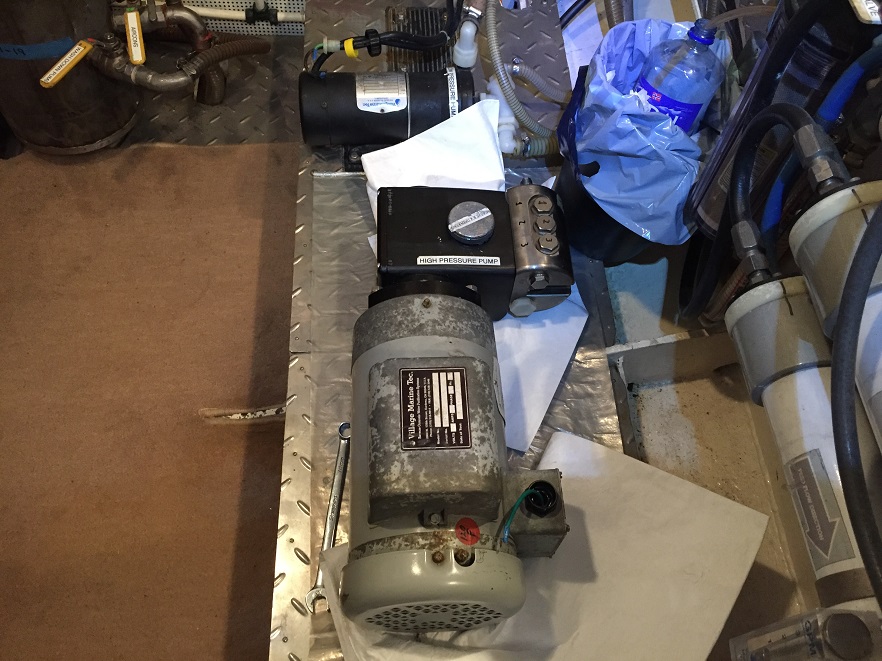 ---