Sleipner bowthruster problem

South Pacific Familyadventure 2008
Claes Brodin
Mon 20 Feb 2023 15:50
Due to a faulty 24volt batterysystem combined with a 24 volt alternator not charging the Sleipner bowthruster was also out of order.

After rectifying the alternator or testrunning on shorepower it still only delivered mechanical "clicks" when engaged.

On the hard at Cantieri Mulas shipyard the bowthruster was taken out for faultsearch and showed no mechanical issues and the electronic box was measured ok as well as the thruster motor running well.

The problem was localised to a faulty thermal protection box and a new was ordered from SidePower in Milano.

Once connected to the arriving spare thermal box the thruster was working in the testbench and is now to be reinstalled.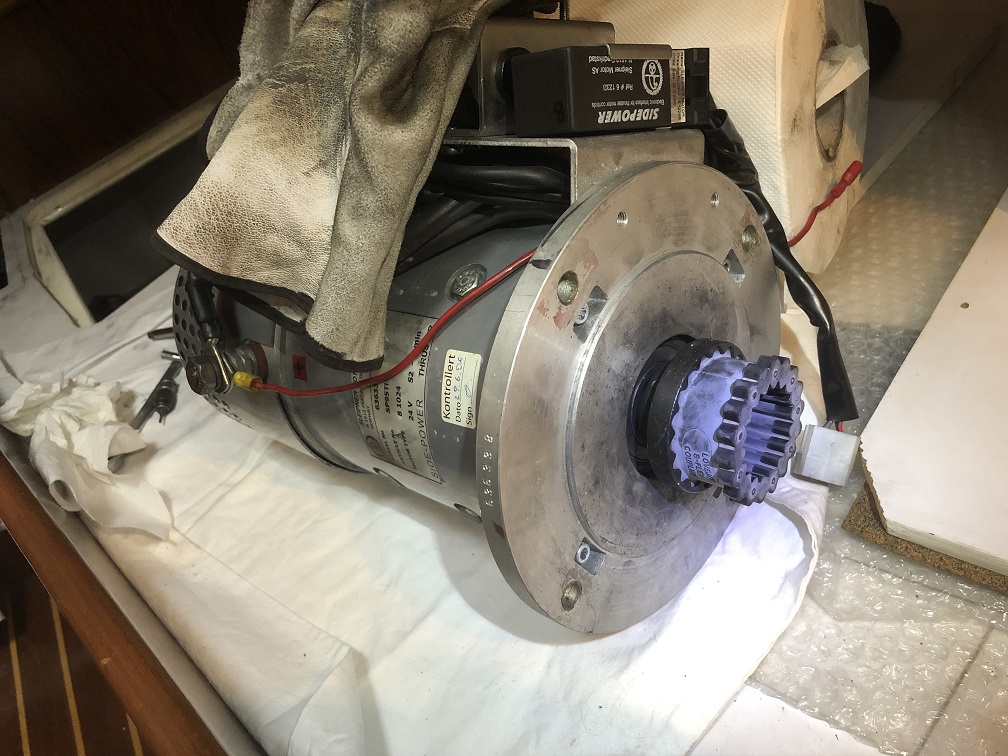 ---