Repair day after

South Pacific Familyadventure 2008
Claes Brodin
Fri 17 Mar 2023 17:27
The whole day after the storm was spent repairing things that broke during the stormnight.
Mercedes managed to sew all broken seams of the flybridgecanvas and I managed to find a new port side nav.light similar to the one that flew away (unlikely to find in a small place like Ponza).
Fifteen meters of new rope was also purchased to replace the old broken one.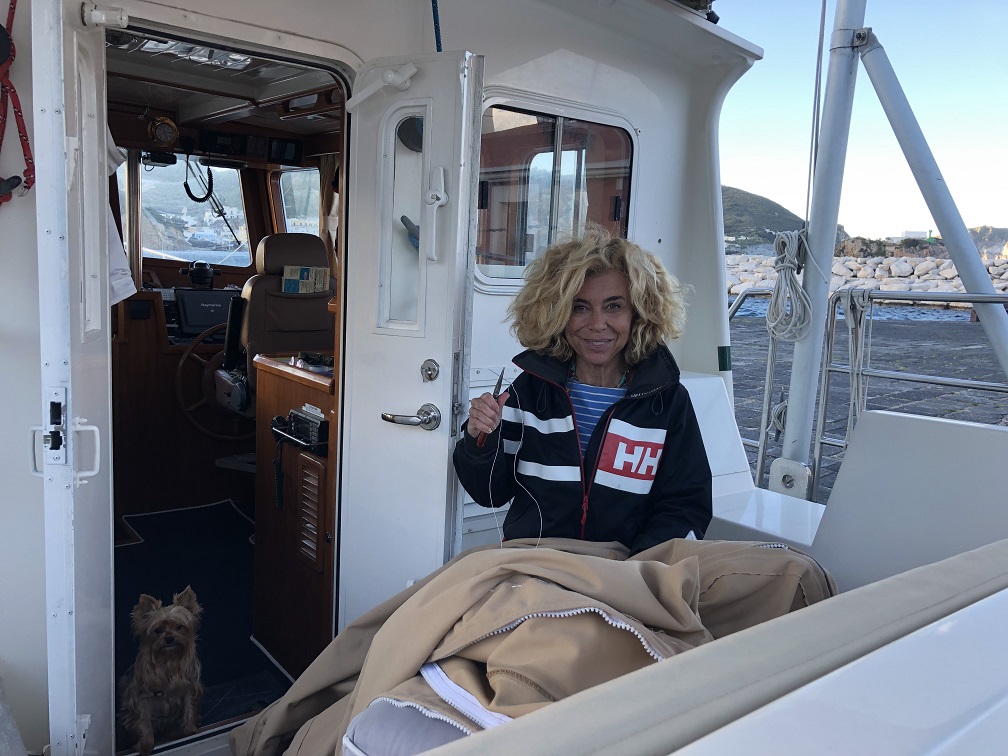 ---