Randoskiing Lyngen-the reward(cont)

South Pacific Familyadventure 2008
Claes Brodin
Sun 10 May 2020 15:45
Once coming down from the steep part of the mountain circumstances are less hard on your muscels and skiing still breathtaking. An issue can be to find the best way down and I tried to follow my uphill tracks which worked.To stop sometimes and whatch your downhill tracks in pristine snow is a luxury not found skiing in ordinary skiing resorts
The "downhill reward" lasted 45mins but the climb is part of the whole experience and to me a likeable part of the whole thing.
Jumping up on the bicycle heading back to Dora Mac and you are content,euphoric and hungry.
The coming two days heavy snowmixed rain is forecasted meaning no skiing will be possible and then it´s time to head south again. I need to reach Lofoten at the latest on Saturday going back to service next week again.
Dora Mac has some jobs for me,among others to change oilpolish filter on John Deere and preliminary departure will be Wednesday morning.
I will come back to this skiers paradise. Hopefully then in company as was the plan before the world went into pandemic crisis.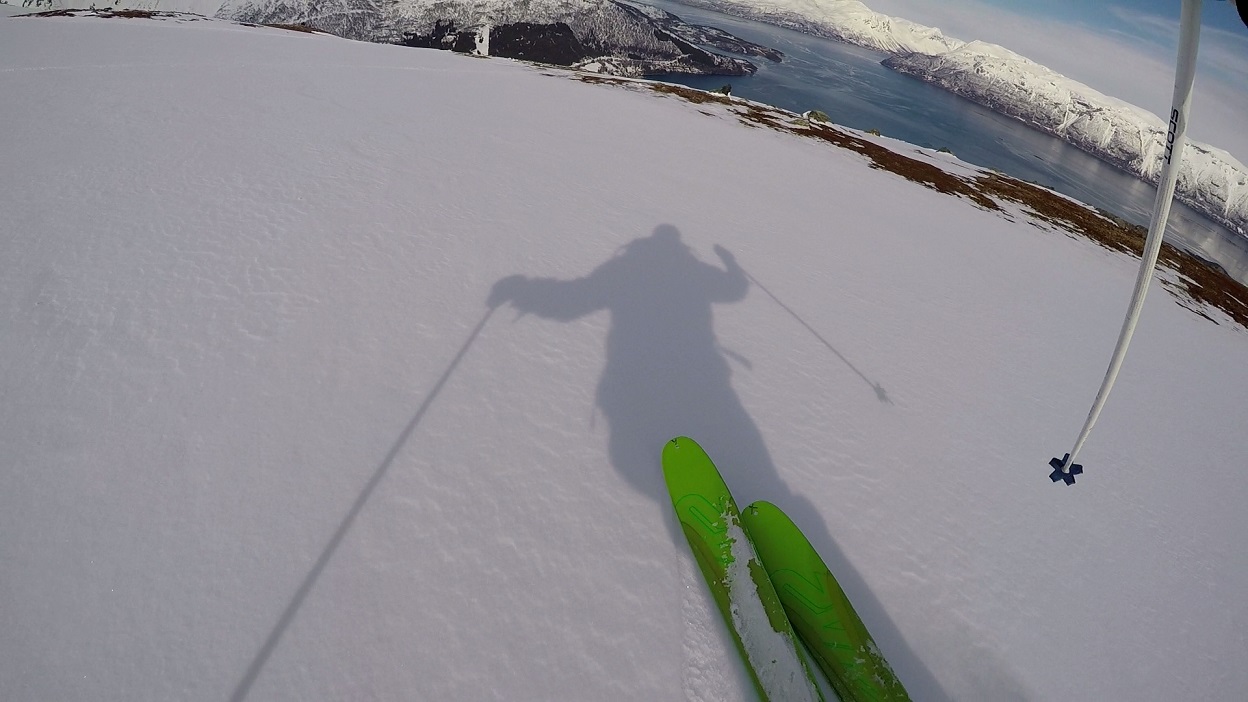 ---