Heatwave and Meltemi

South Pacific Familyadventure 2008
Claes Brodin
Sat 22 Jul 2023 20:00
Greece is in many ways the most attractive sailingground in the Mediterranean.

With it´s wast archipelago,crystal clear water and beaches as well as it´s history it has for long been the number one sailingdestination in the Med.

This time we have been sailing the Aegean in peakseason and with the bad luck of encountering the worst heatwave ever in the countrys history. The Meltemi has also been stronger than usual and for extended periods forcing us to seek shelter and wait out northerly winds gusting 40kts.

We have survived by using the aircondition to cool down the aft cabing,drinking loads of cold water as well as spending lot´s of time in the water. In the middle of the heatwave the aircon pump broke though (thank you Murphy) but by installing an extra fan in the sleepingcabin we have survived.

During this time of the season the pressure from tourists is also at top and prices subsequently increased.

If having the luxury to be able to choose,sailing off peakseason (April-June and Sep-Nov) is a much better choice. In Leros Marina many cruisers are on the hard during peakseason waiting for lowseason.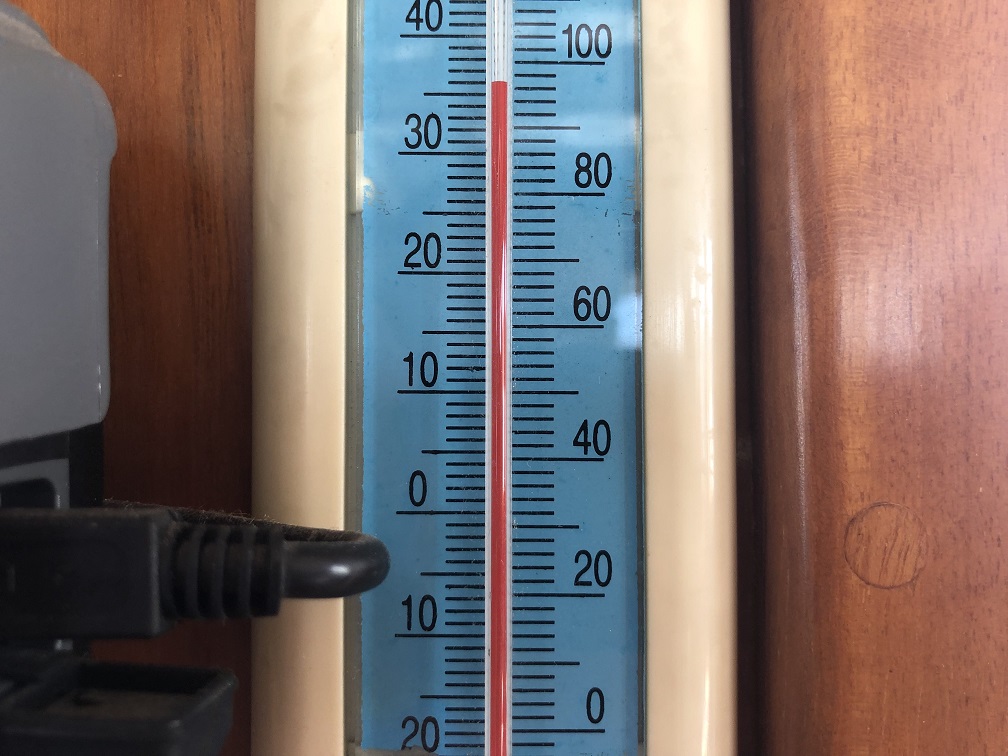 ---