Ethernal navigational aids

South Pacific Familyadventure 2008
Claes Brodin
Sun 17 May 2020 14:41
Heading westsouthwest through Vestfjorden was a rolly business. With lot´s of "dead swell" from the gale yesterday setting the mainsail gives some stability and comfort.
Seeing Skottind with it´s significant mountaintop you know you are approaching Ballstad close to "homeport" in Gravdal by the Lofoten hospital.
Still in my early times on the seas drawings of significant mountaintops seen from the sea,were found in pilotbooks as an aid for navigation making landfall from the open sea.
Seeing Skottind from Dora Mac also means this trip is over,going back into service being on call almost constantly for two weeks.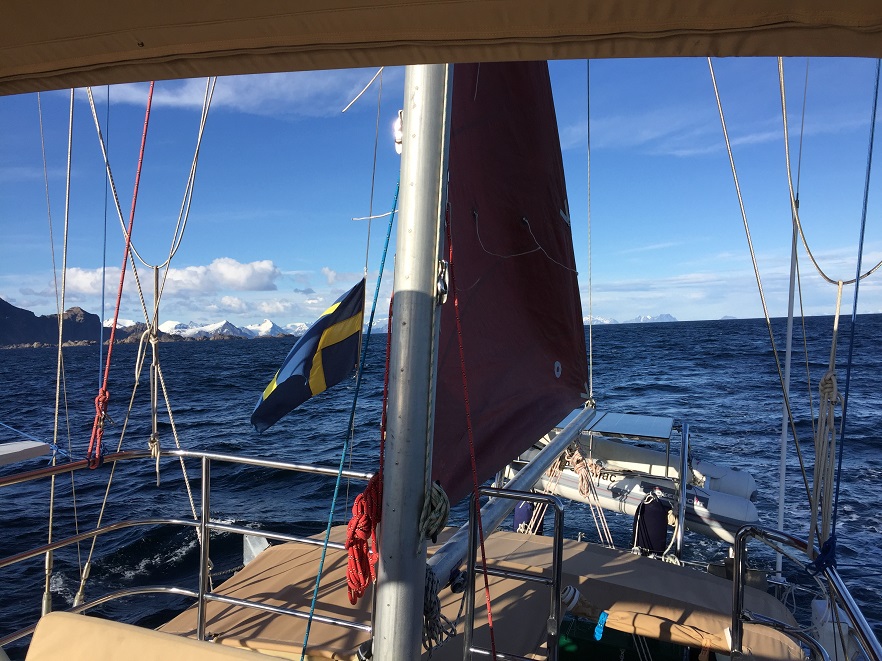 ---