Sicily

South Pacific Familyadventure 2008
Claes Brodin
Wed 26 Apr 2023 21:33
Leaving Bottaro in the afternoon heading for Sicily the sea was still flat. Expecting winds from the west we had decided to go to the bay of Taormina (75Nm) well protected from all winds out of the western sector.

Halfway we passed the strait of Messina between Sicily and the mainland. Messina Strait has a reputation of heavy traffic combined with vicious currents but allthough sometimes our speed was down to 4kts over ground and Dora Mac sometimes surrounded by whirlpooles,traffic was scarce and the passage uneventful.

Just before sunset we dropped anchor in the bay below the ancient city of Taormina and with a 3.300mtr high Etna well visible due southwest.

As it looks for the moment we will stay anchored in this bay until we get a weatherwindow for passage of the Ionian Sea over to Greece (350Nm) . At the moment it looks as if that will be in 4-5 days giving us plenty of time to visit Taormina.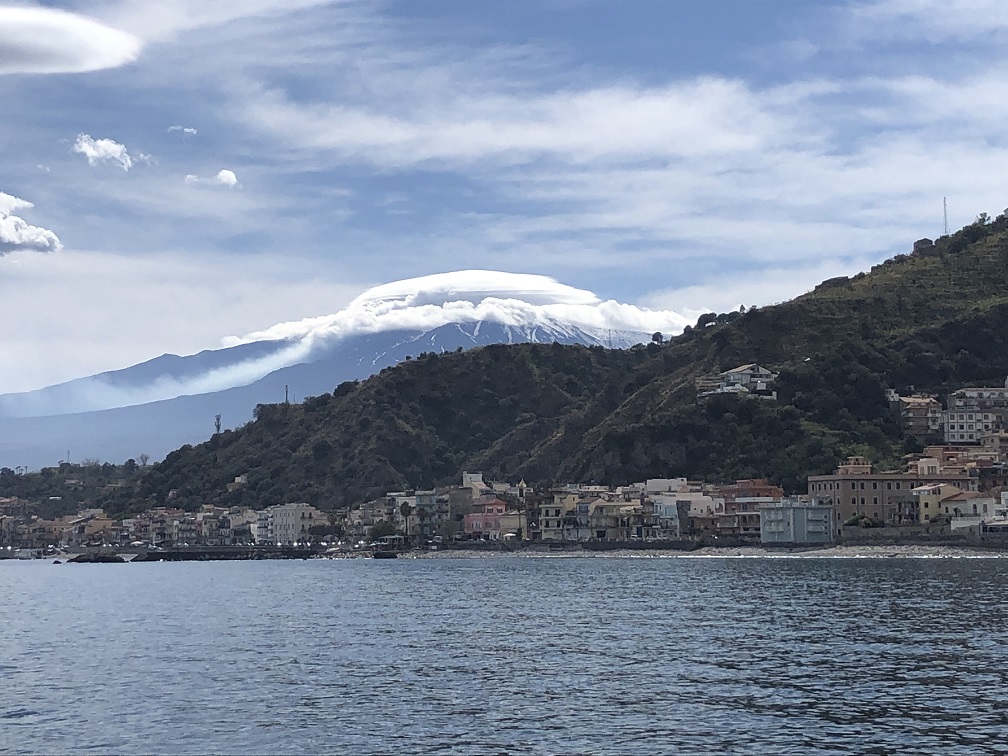 ---