Brought up by the sea

South Pacific Familyadventure 2008
Claes Brodin
Sat 17 Sep 2022 15:39
The Atlantic water outside Spain and Portugal is nutritious and subsequently marine life is prosperous. This is also why the majority of people in these areas live from the sea.

In the frontline are the fishermen who are brought up by the sea and with few exceptions are humble,helpful and generous people. They make their living from the sea and cruisers are guests in their habitat. Smaller fishingboats often pass by Dora Mac and ask if it`s ok to fish around our anchorplace and sometimes they pass some of their catch over to Dora Mac for dinner.

On the picture the fisherman is diving for razors , a delicacy in Spain.

Their fishinggear might be a nuisance for cruisers but we need to remember that we are the intruders in their workinggrounds.

The razors were delicious.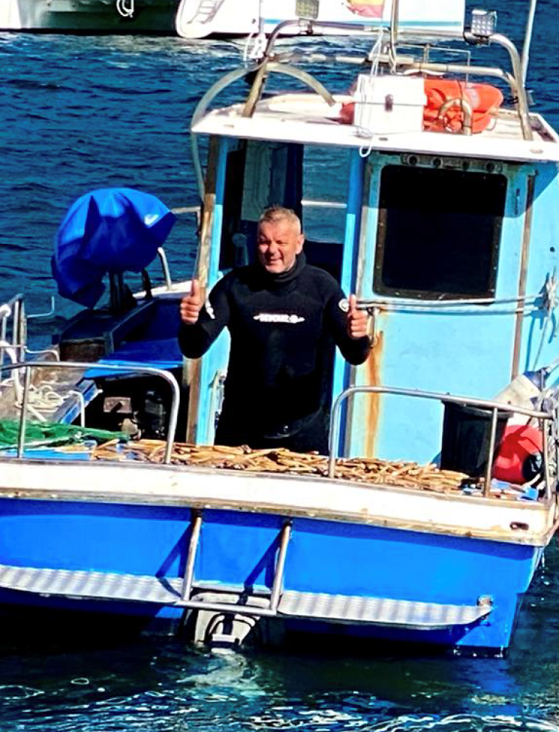 ---