Yet another reminder of a world in turmoil 36:09.00N 06:37.00W

South Pacific Familyadventure 2008
Claes Brodin
Sun 26 Mar 2017 00:31
Just after sunset half way along Costa del Sol a patrol boat from Guardia Civil came up alongside . Over VHF radio they asked me for ships registrationdetails,port of departure and destination. After circulating around Dora Mac for 10 minutes they came back on the radio and confirmed everything was ok.
I guess they checked all data on a computer which means that data from my checking in at Cartagena and Almeria marina offices must have been available.....
If so it means surveillance of boats is quite efficient. For good and for bad. As I understand in these times of turmoil they are mainly looking for boats smuggling refugees.
There are some well known philosophers of today debating wether these dystopic times of ours are leading to the surveillance society well described by George Orwell in the book 1984, or if we are heading towards robotisation of humanity described by Ray Bradbury in Fahrenheit 452. Some philosophers beleive we are heading towards a combination.
A fact is that Sweden and the U.K are the countries with most surveillance cameras in the world. My own profession as a medical doctor has changed substantially going from individuals performing the art of medicine to everyone following algoritm based guidelines.
The only thing we know for sure is that anyone trying to predict the future will be wrong in one way or another.......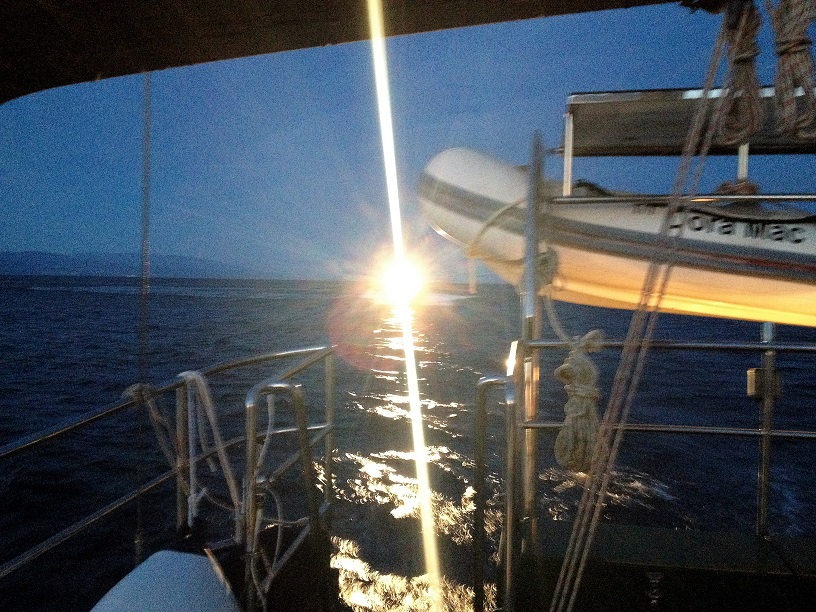 ---