Heading for Yttre Sula

South Pacific Familyadventure 2008
Claes Brodin
Mon 9 Aug 2021 20:53
After some days in Bergen Felix arrived by air from Oslo. He managed to pass the border just some hours before Norway again enforced stricter rules for borderpassage due to spread of the covid delta mutant.

Planning to spend a week with us we headed for Yttre Sula across the Sognefiord (60Nm) and returned to the pritty and well protected bay of Hossviken where Felix and I were 2 years ago diving M/S Frankenwald.

Being in contact with Gulen Dyk (the local dive provider) we learned to know that no diving by the company has taken place here in years due to covid and that the wreck most probably is without any boymarker.

We reached beautiful Hossviken,dropped anchor with good hold and when passing the site of the wreck no boymarker was visible. Adapt,improvise and find a way to locate and mark the wreck......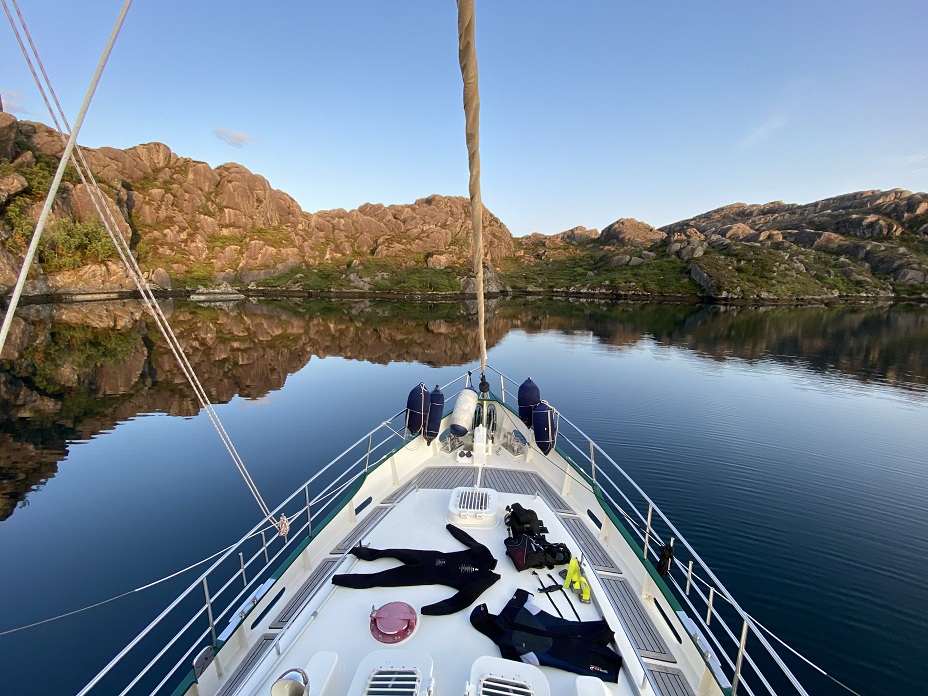 ---