Projects 2019

South Pacific Familyadventure 2008
Claes Brodin
Wed 2 Jan 2019 13:43
Currently on the island of Capri for new year I do miss having Dora Mac in the Mediterranean.
The picture is taken from Villa San Michele which was built by the Swedish doctor and writer Axel Munthe in the late 19th century.
This year the plan though is to get Dora Mac out of the Baltic Sea and cross over to the Vestland of Norway and further north up to Lofoten.
Before heading towards Norway though several major projects will be performed on Dora Mac before relaunching late March/early April.
The Estonian company/yard Yachts-Service will install an Eberspächer hydronic heatingsystem with the furnace mounted on the forward bulkhead in the engineroom (as seen on the picture) with radiators/fans/thermostats in the pilothouse,aft cabin and the saloon.
All green paint will be sanded down and repainted with 2 layers of Awlgrip Forrest green and protected with 3 layers of clearcoat. Some problemareas (typically the border between stainless bollards and steel hull as seen on picture) will demand extra attention.
New antifoul will be applied and the manholes of Dora Mac´s 5 fueltanks will be opened and gaskets replaced. These jobs are starting now and will hopefully be ready for relaunch. Preliminary we will start our tour out of the Baltic in May.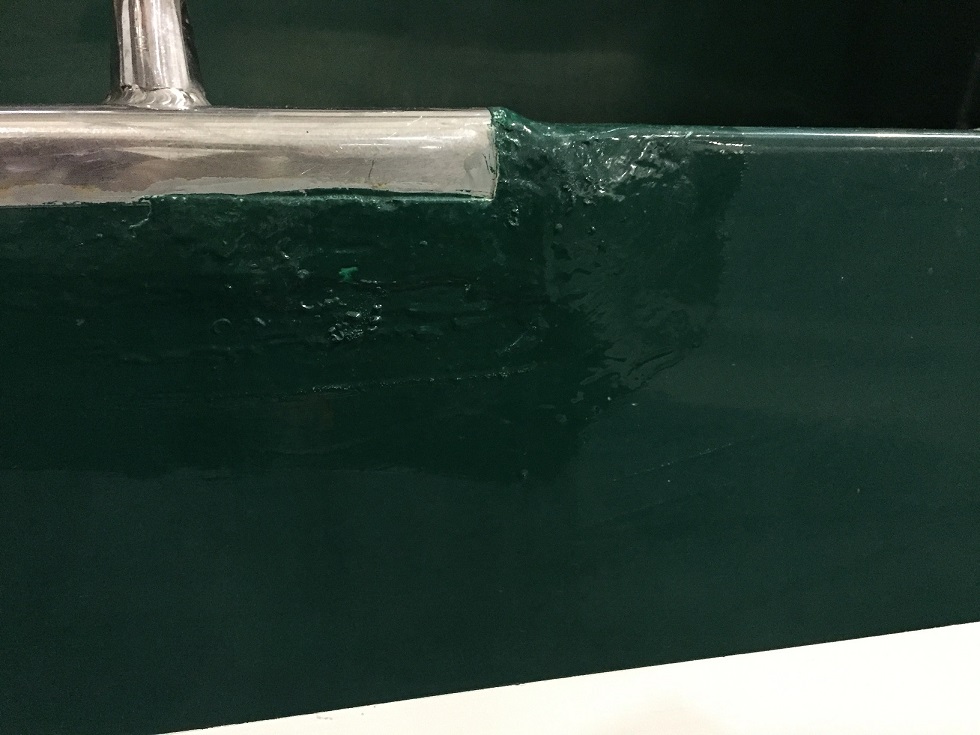 ---