Tarita is sold

South Pacific Familyadventure 2008
Claes Brodin
Thu 25 Sep 2014 14:42
This autumn Tarita was sold to a gentleman living outside Stockholm. He is planning to sail to the Mediterranean. During our 15 years of ownership Tarita has brought us such joy and so many memories that will be with us for a lifetime.
The F&C 44 is a very good blue water cruiser and allthough not up to modern racingstandards, they are really at home in the ocean. The quality and craftsmanship they are built from would be very expensive today and therefore rarely found anymore.
The 2 pictures are from Isle of Skye and Sound of Mull in the Scottish Hebridies during Classic Malts Cruise 2005.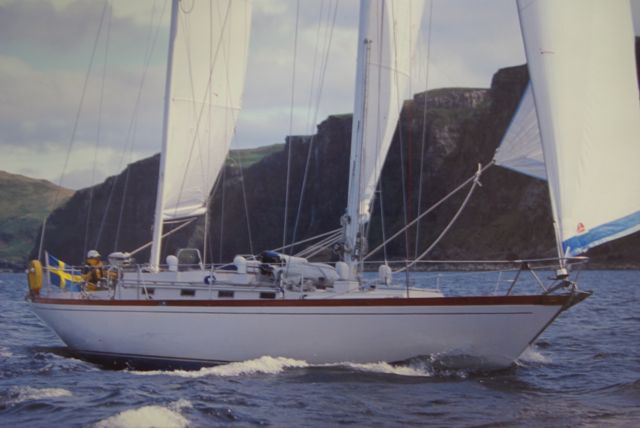 ---