Livadhi Bay

South Pacific Familyadventure 2008
Claes Brodin
Mon 31 Jul 2023 14:43
The westernmost bay on the southcoast of Astepalea is Livadhi Bay.

It´s situated close to the chora and with several nice tavernas and bars along the beachside.

We spent a couple of days here enjoying what the village had to offer and rented a 125cc scooter to drive around the island (Bianca joined us in her travelbag).

Loads of people on the islands of the Greek archipelago travel on motorcycles but the tourists are easily identified since we are the only ones carrying helmets.

The chora is beautiful and as usual with a castle on top built in the 13th century to protect it´s inhabitants from pirates.

In the nights the enlighted castle gives the anchorage an extra dimension.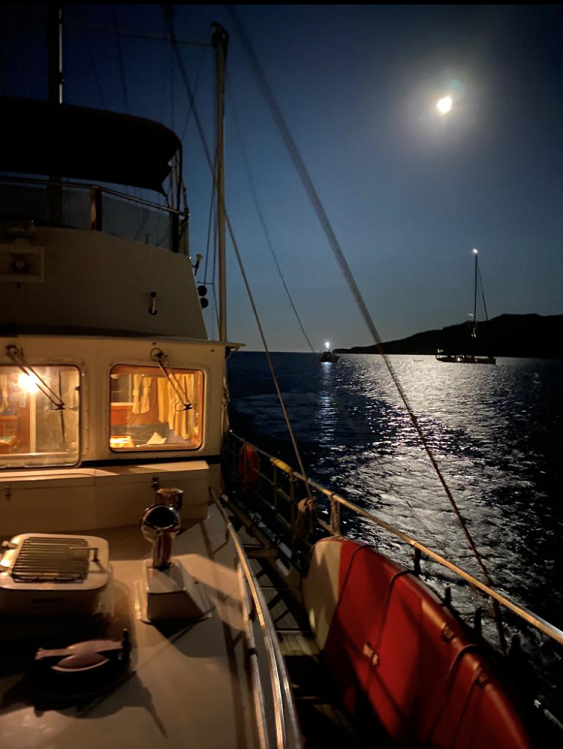 ---