Pompeji

South Pacific Familyadventure 2008
Claes Brodin
Sun 16 Apr 2023 19:39
No visit to the Bay of Naples without spending a day in Pompeji.
Mercedes has been in Pompeji before but for me it was the first time.
It is believed to have been a city of 20.000 inhabitants which says something about the size and a major part of the city is amasingly well dug out. This makes it well worth to use a guide when visiting Pompeji and the guide we had was an archeology student very nice and professional.
Pompeji is known since 500 B.C and was dominated by the Greek who also dominated the whole Bay of Naples until the Romans finally conquered the city 89 B.C. In those days the sealevel was much higher (compare global warming and rising sea level today) and Pompeji,just by the sea, was an important and safe port already for the Phoenicians as well as for the Greek.
79 A.D the whole city was berried by the volcano Vesuvius and thousands of people died. Excavation of the city started during the 18th century and today the major part is dug out and amasingly well preserved.
The infrastructure of the city resembles in many ways a city of today with amfitheatre for pleasure,around 90 fastfood places (the picture with 3-4bowls that used to contain prepared food for sale),wells in marble for water distributed evenly in the city (emperor Augustus ordered an aqueduct to be built all the way from Rome since Pompeji was an important port),and roads with sidewalks and crossings of stone (since dirty water often flooded the streets).
Visiting Pompeji you do get a good picture of how life was for a Roman 2.000 years ago.
To me it appears much more similar to our life of today than expected which was an interesting surprise.
A huge difference though is that labour in the Roman empire was almost for free (slaves) allthough things were expensive. In the western world today on the contrary,labour is very expensive and major part of production moved to low salary countries in southeast Asia. Things today are therefore cheap,but with expensive labour inhabitants in the west need to be more and more selfsufficient both in the analog world (repairing your car and painting your house) as well as the digital world (banks for example have abandoned much of their customer services and made it online work for their customers).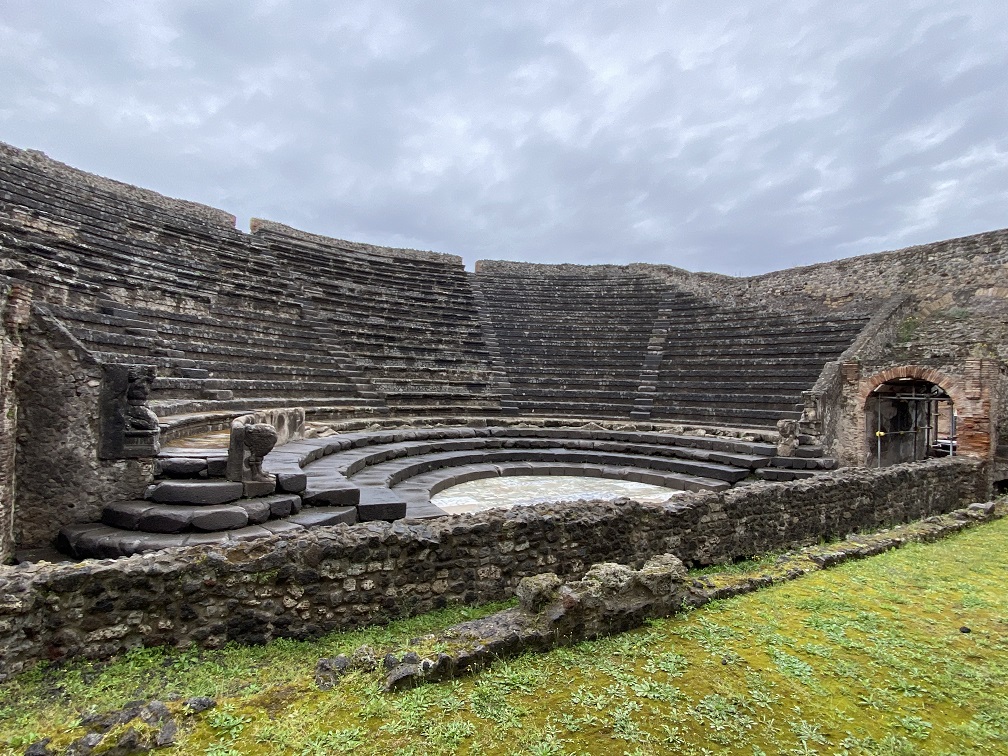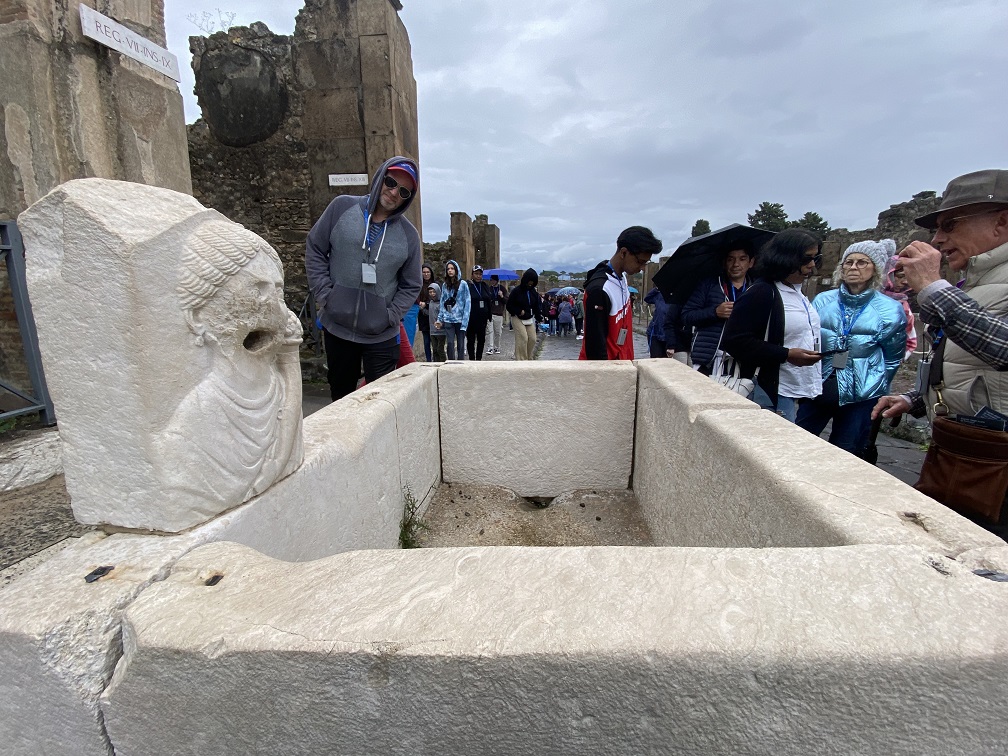 ---