Fuel Contamination Problem

South Pacific Familyadventure 2008
Claes Brodin
Mon 5 Sep 2016 14:21
Securely berthed in PortoPetro marina yesterday was spent doing faultresearch on our fuelsystem(Tell and Dorothea went to Palma not so keen on spending a day in the engineroom).
The Racor 1 filter had darker/contaminated fuel compared to Racor 2 and all Racor filters together with the 2 enginemount filters were changed. J.D was then bled (pressurised with the Walbro pump) and ran smoothly for a 30mins test, all fuelgauges showing low values.
Even the fuel from enginemaount filter nr 2 was dark and contaminated indicating the polishfilter is not working !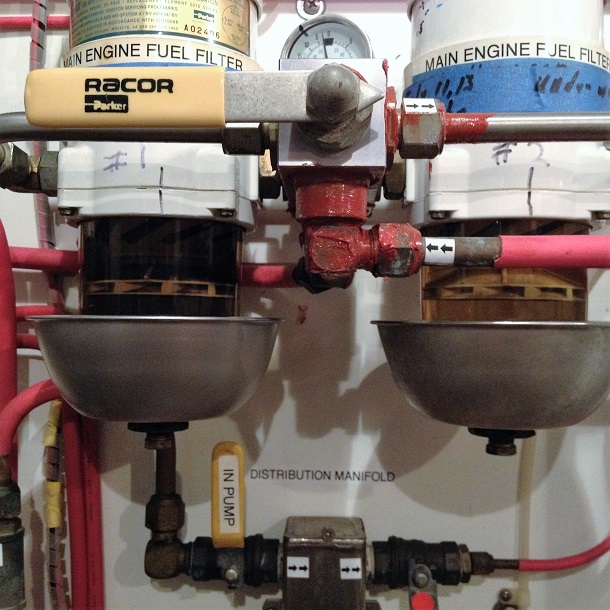 ---