Kristiansund

South Pacific Familyadventure 2008
Claes Brodin
Thu 27 Jun 2019 20:21
After leaving Bud early morning I singlehanded out to sea with very calm conditions and a flat ocean. It took the whole day to pass the infamous coastline of Hustadvika(again with loads of wrecks due to it´s exposure and submerged rocks scattered all over the area) and landfall in Kristiansund was made around dinnertime. As usual you have to pass a bridge before entering port. Mastclearance is very important in this country built of fiords,islands,mountains,tunnels and bridges.
I measured the mastclearance for Dora Mac and found it to be 13,38m+1m VHF antenna=14,38m.
DM will now be moored at the yachtclub (just below a very nice newly built sea food restaurant) and I will fly to Lofoten for work.
Parts of my family and yours truly will be back July 12. In the meantime DM is under care and surveillance of the Harbourmasters 24/7.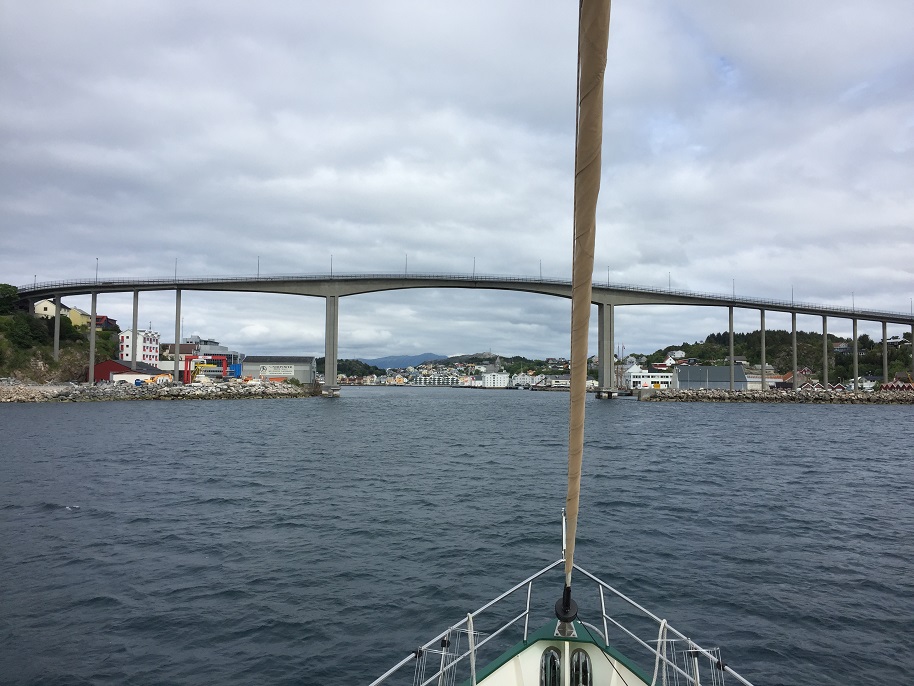 ---