Departure

South Pacific Familyadventure 2008
Claes Brodin
Sat 9 Apr 2022 13:03
What a relief it allways is to depart your winterquarters, start your journey and note that all onboard is working as expected.

We headed out of Stockholm in a mix of snow and rain but later skies cleared up and we stayed over night in the southern archipelago before heading to sea.

Once out on the Baltic sea conditions were marvellous for a motortrawler with flats seas , clear skies and a moonlit nightsky.

With 240 Nm to Brantevik on the southcoast of Sweden days and nights were passing in a very comfortable manner.

Mercedes managed to do some online work and with parts of the route covered by the 3/4G network I also managed to do some boring officework (pay bills,taxissues etc)

For Bianca flat seas is more than preferable. She get´s anxious with heavy rolling and if it doesn´t help to bark she disappears into the safety of her travelbag.

During this passage only the last 6-8hrs when crossing Hanöbukten (The Biscay of the Baltic Sea) did we have some rolling. Being close to landfall we decided not to launch the paravanes.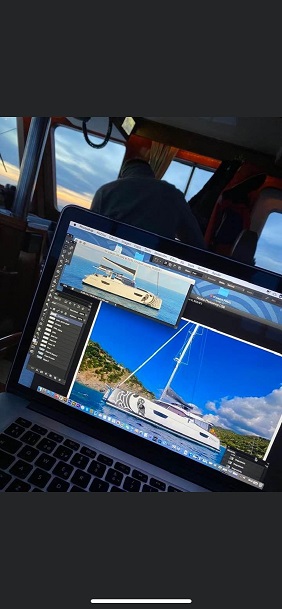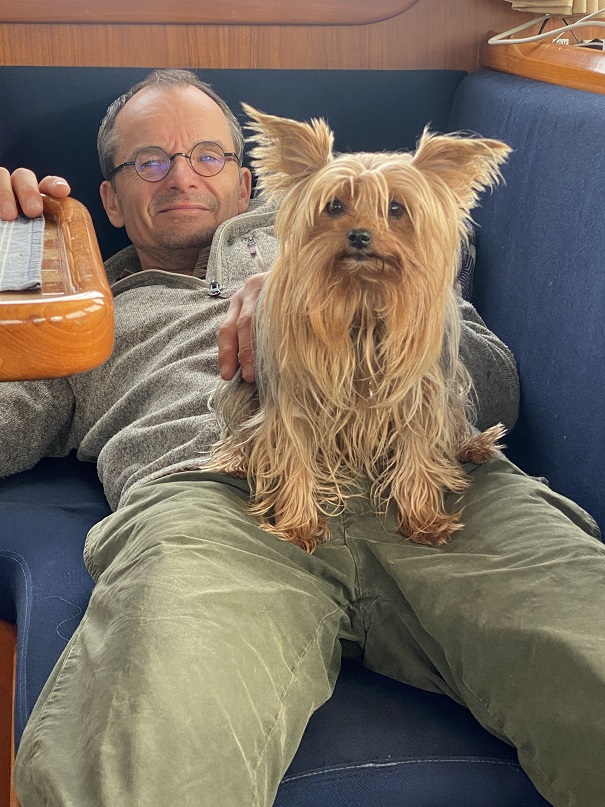 ---