Randoskiing Lyngen-the climb

South Pacific Familyadventure 2008
Claes Brodin
Sun 10 May 2020 10:49
Starting in a common track from where you can reach several different tops,you see the top of Goalsevarri looking unreachable.
Climbing up through the treezone until you have passed the tree limit is a tedious climb taking a couple of hours.I keep a slow pace and often find myself far away in my thoughts in some meditative state,sometimes interrupted by a short break with beautiful views.
Once above the tree limit tracks are scarse and allthough you will see some people far away,you are on your own.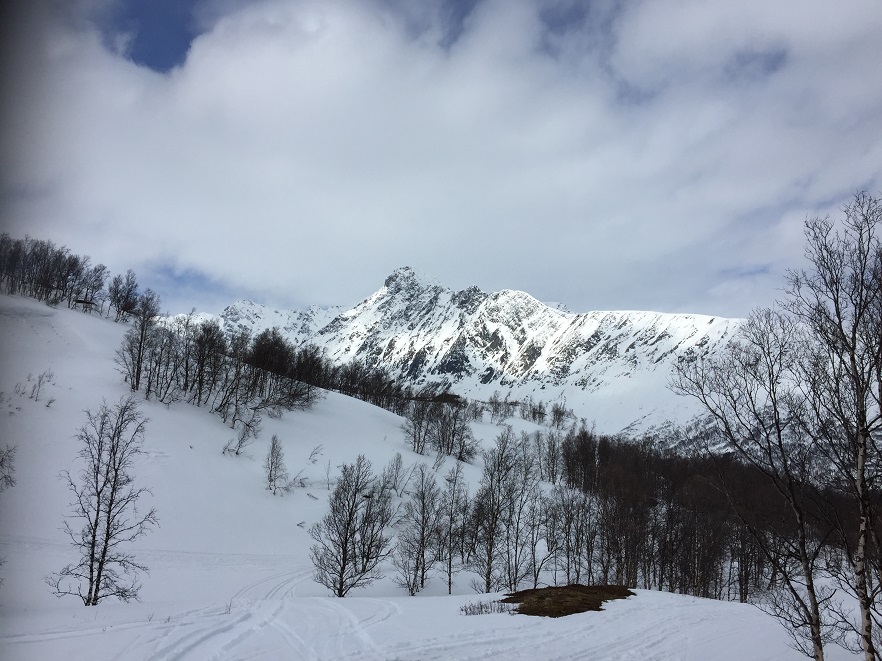 ---