...and paravanes and anchors

South Pacific Familyadventure 2008
Claes Brodin
Fri 16 Sep 2022 14:59
Coming into port fishinggear becomes more abundant and in many anchorages there´s plenty of fishinggear on the bottom.

Needing the shelter of ports before taking in the paravanes once we got the starboard paravane entangled into the rope of a cage and twice we had crabcages wrapped around the anchorchain weighing anchor.

On the last picture Mercedes and me are helping our neighbour to get rid of a crabcage hooked in the anchor with a rope to the bottom.

Fishinggear out at sea can probably be avoided if keeping a good margin (25Nm?) to the coastline in which case though you will be further away from port in case of bad weather as well as out of reach for 3/4G which for many mariners today is the way to download weather forecasts. In the end I guess the actual route along the Atlantic coast in this area must be a day to day compromise depending on actual weathersituation,lenght of darkness,number of crew and so on.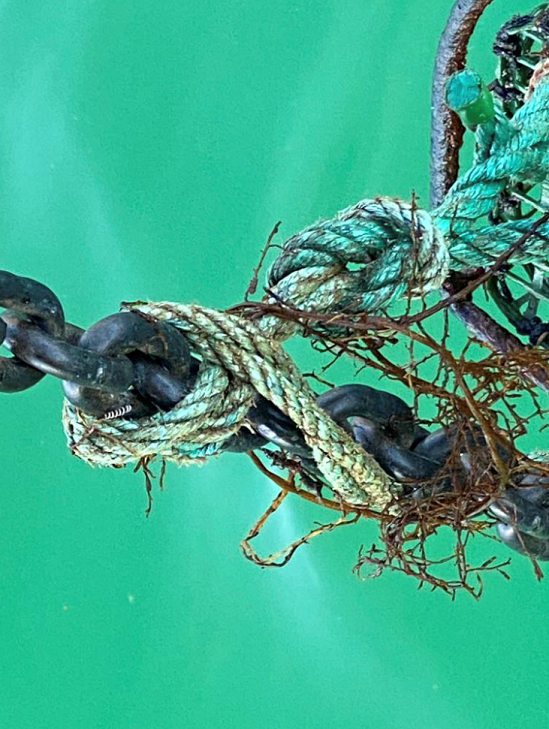 ---