What a smooth passage

South Pacific Familyadventure 2008
Claes Brodin
Wed 26 Oct 2022 18:18
Our three days and nights en route for Palma was a delightful pleasure.

With sunny days,calm seas and light easterly winds days were passing in a very comfortable manner.

Twice we stopped Dora Mac and jumped into the clear blue sea of the Mediterranean with a water still remarcably warm.

Mercedes nightwatch uniform gives a hint of comfort also during nightwatches and her slippers is a clear sign that no one is needed on deck.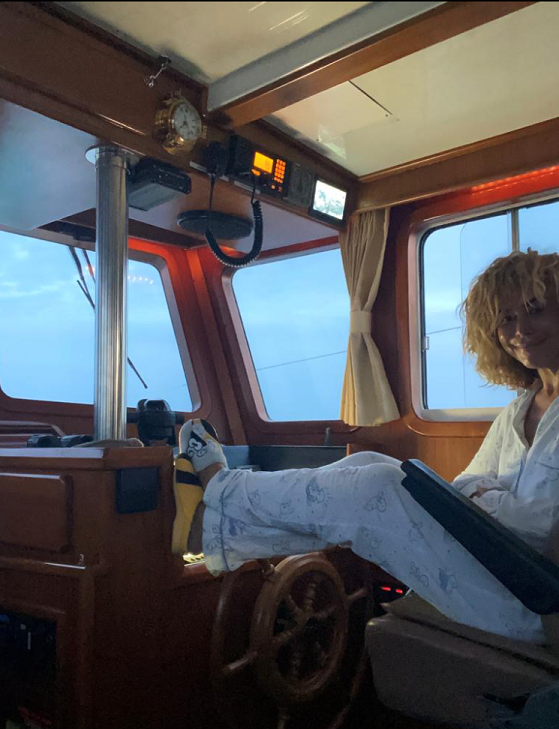 ---