Haul Out Cartagena

South Pacific Familyadventure 2008
Claes Brodin
Mon 16 Jan 2017 16:37
Antifoul was done allmost one year ago in Finike/Turkey. Jotun Seaforce 90 was used and now there´s quite a lot of growth again. Since we are heading home for Scandinavia this season (around 2400Nm) we don´t want to be slowed down from seaweed below the waterline and decided for a haul out and antifoul.
The shipyard Asgar just beside the marina is doing the job and this season we will use another antifoul called Sigma Ecofleet. Among other components there´s also cupper in this paint and therefore a primer is used first to be sure the Sigma Ecofleet will be compatible.
Preliminary plan was relaunch tomorrow Jan 20, but due to a horrendous weather with a mixture of rain ,snow (they never saw snow in Cartagena),thunder and stormwinds work has been postponed.
Dora Mac most probably will have to remain on the hard next week and I will have to revert for relaunch later.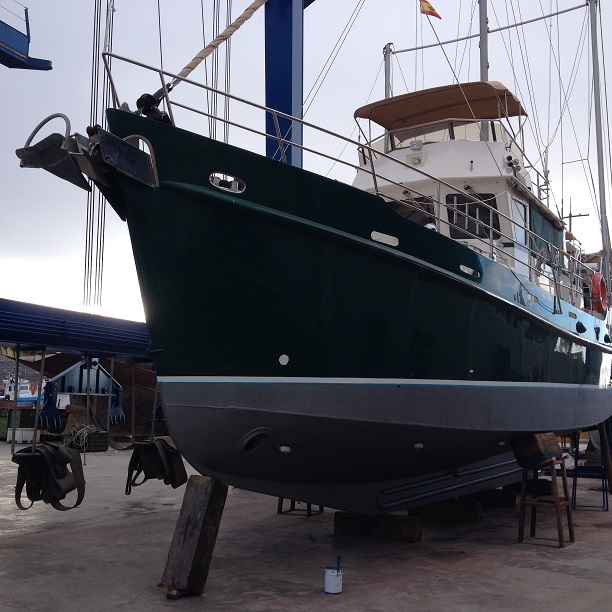 ---