Unusual problem (trawlerfans)

South Pacific Familyadventure 2008
Claes Brodin
Sat 3 Aug 2019 19:29
Returning to Bodö guestharbour we moored alongside on the outer guestpontoon. Connecting electricity there was no shorepower. Fuse and purchase of amp.hours(they have a very complicated system for purchase of electricity) were checked without any defects.
Further faultsearch with our voltmeter finally revealed a broken shorepower cable ! Without any signs of bends/cracks the blue wire inside the cable was broken somewhere along the way.
After purchase of a new fancy cable and reinstalling the contacts it was all connected and now up working. Broken wires inside a shore power cable must be an unusual problem.
Except for a broken coolant hose replaced in Gothenburgh Dora Mac has come up with few problems on this 1600Nm trip so far (touch wood). On the other hand there are some chronic issues I have learned to live with.
The bilge in the engineroom is allways wet (freshwater) but that has been the case since the beginning and as long as there´s not coolant,oil, or saltwater I just dry it out regularly.
There´s no obvious leaksource but several connections on the domestic freshwatersystem are regularly more or less wet depending on wether the water heater is on or not(to tighten them makes no difference).
Good old John Deere still shows symtoms of fuel starvation(or is it air ?) in heavy seaway. Vacumtesting the whole fuelsystem showed no signs of leaks and all fueltanks have been cleaned out with no striking amounts of debris. The symtom is stalling which sometimes happens when rolling in heavy beamseas. After discussion with Randal and Bill Kimley I changed one Racor prefilter from 30micron to 10micron (which solved the problem of spontaneous shutdowns on the Northern Lights genset) and since then no stalling. Now coming in to Bodö though I had high readings on the gauge measuring enginemounted fuelfilters indicating clogging. Subsequently these were both changed and prefilter changed back to 30micron. Obviously an issue to be continued........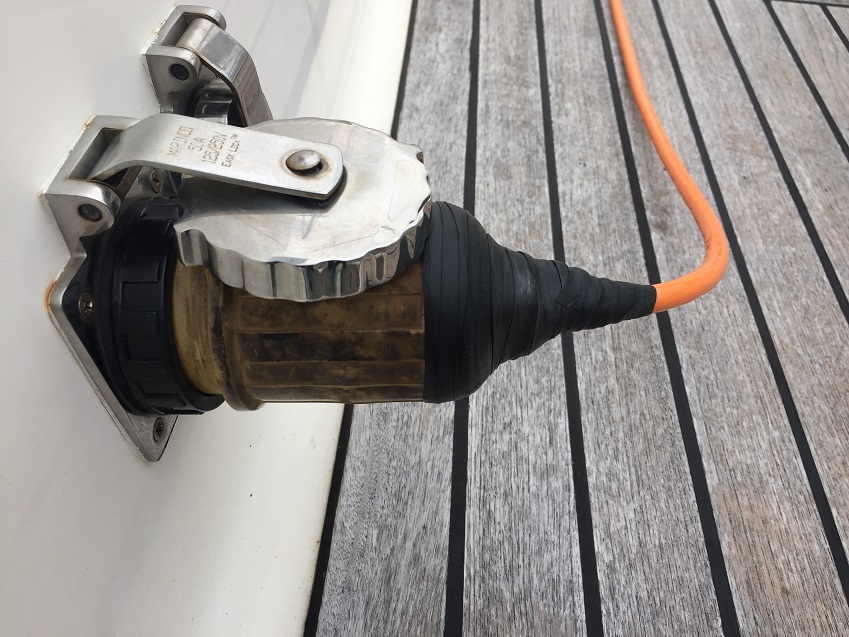 ---