Mecka for sailors on the eastcoast

South Pacific Familyadventure 2008
Claes Brodin
Sun 21 Nov 2021 21:25
In the middle and in the outer part of the Stockholm archipelago is Sandhamn ("Sandyharbour").

This has been the center for sailing on the eastcoast since the early 20th century and The Royal Swedish Sailingclub (KSSS) has it`s centre here.

In the summer it`s crowded and many sailraces start and finish in Sandhamn. The Baltic Race (The open water sailrace with most participants on the planet) used to start and finish here allthough they moved the start to central Stockholm recently.

We made landfall just below the KSSS building where the sailors restaurant and pub is located. Allthough quite abandoned this time of the year , restaurant and pub was still open and with surprisingly many people visiting. Some people arrive with helicopter and even more people arrive by fastgoing rib boats from Stockholm (2hrs in a survival suit). Passengerboats are also regularly connnecting the island with the mainland.

This is an island to walk, visit the pub on the Sandhamn guesthouse (open every week since the middle of the 17th century),and in the weekend there`s a jazzband playing on the sailors restaurant.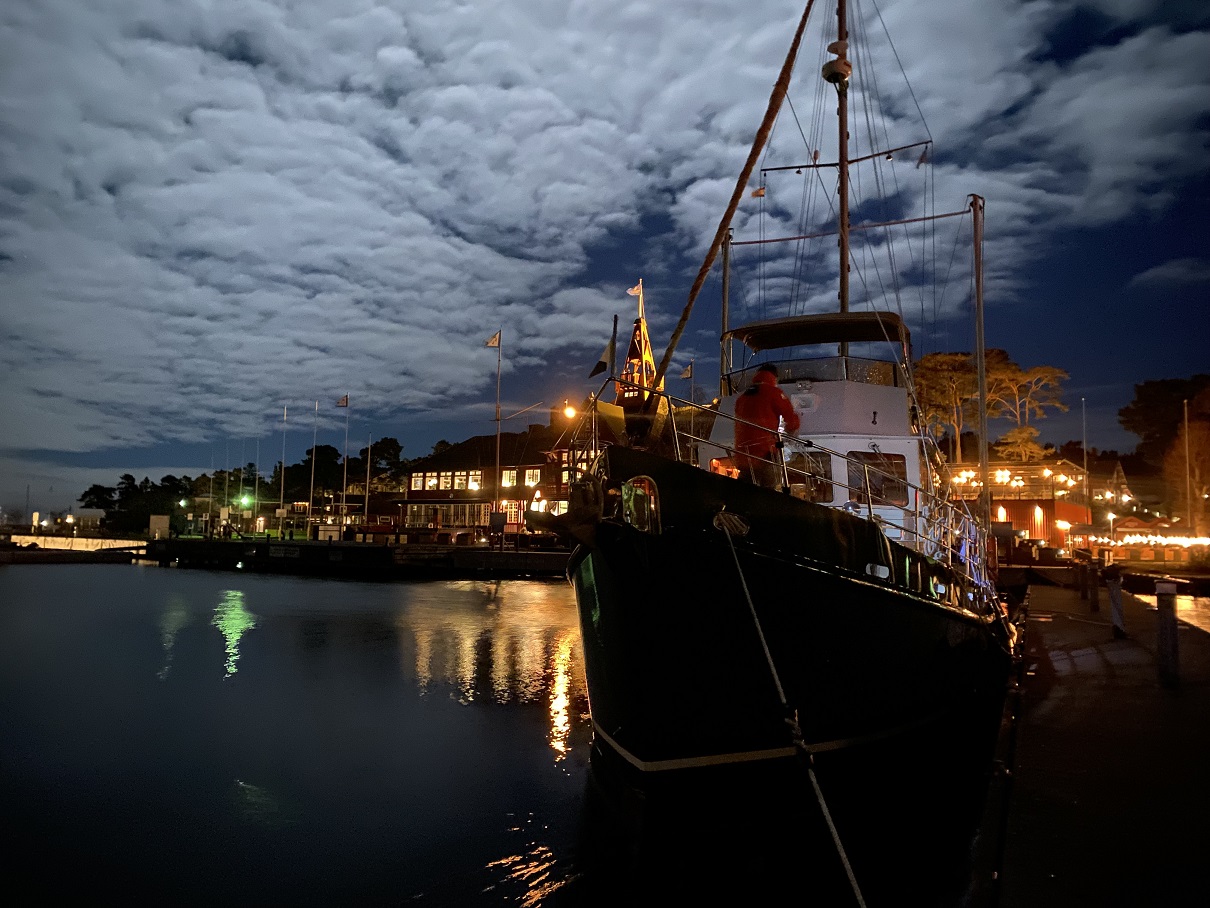 ---