Decades Passing (cont.)

South Pacific Familyadventure 2008
Claes Brodin
Sat 16 Mar 2019 11:09
On the first picture is Fredrik and his wife Cecilia. I have known Fredrik 47 years and he appears on this blog several times
cruising Dora Mac around the Balearics and from Lagos to Lisbon.
On the next picture we are having starter drinking "schnaps". As tradition demands we are all singing drinking songs.
On the last picture from the left old friends from Medical School , Li and Patrik followed by surgery collegue Marie,and last Hans.
Hans and I have known each other since we were 9 years old and owned a Scandinavian doubleender together sailing to the Carribean
1980-81. Hans was toastmaster on the party.
Dora Mac is still in hibernation and loads of work remains. I´m in doubt Yachts-Service will manage in time for relaunch late March.
Nevertheless preliminary plan is to head out of the Baltic Sea mid May to the Vestland of Norway (600Nm). From there the summer will be spent heading north along the fiordlands of Norway to Lofoten and further north to the polar part of Europe.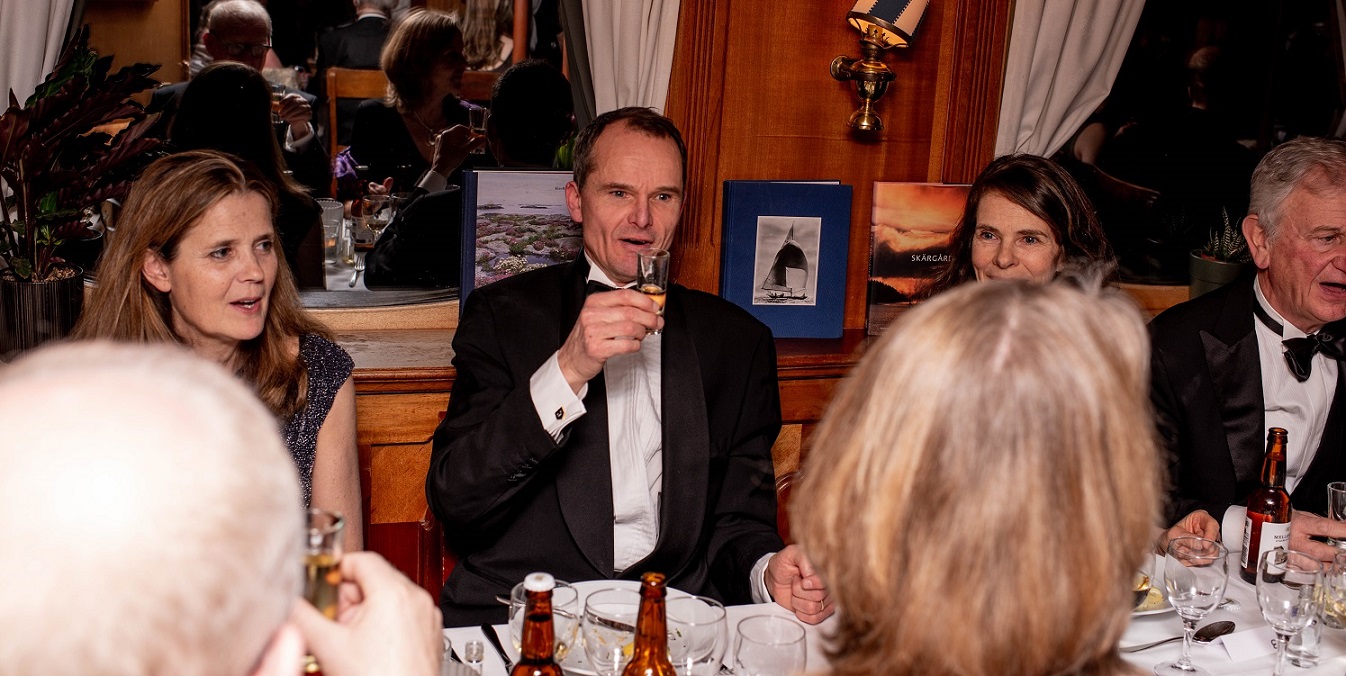 ---