Taormina

South Pacific Familyadventure 2008
Claes Brodin
Fri 28 Apr 2023 15:41
We spent four days anchored in the bay below Taormina anchored at 10mtrs in sand with good holding.

Depending of direction of the wind we sometimes had a bit rolly circumstances but having the paravanes launched helped a lot (with lights on the paravanebooms during nighttime).

Taormina was full of tourists already and the main street , Corso Umberto, is infested with shops in a mixture of souvenirshops and fashionstores.

Taormina is a popular place for the cultural elite of Europe as well as the Italian jet set but the location of the city and it´s view is amazing.

The amfitheatre is a mustvisit. Built by the Greek around 200 B.C for theatre it was of course restored by emperor Augustus for gladiatorgames.

Today it´s a popular place for opera and other music performances and many worldrenowned artists have performed here.

The view from this amfitheatre must be the best the Greek or Romans ever managed to perform. Overlooking the sea and the Bay of Taormina as well as a 3,300mtrs high Etna with snow on the top is a perfect surrounding while listening to beautiful live music in a 2.200 years old amfitheatre with amazing acoustics.

Naxos, the old Greek village down by the sea is more genuine today. To us it looked very much as we expected from a village in Sicily and that is meant in a good perspective.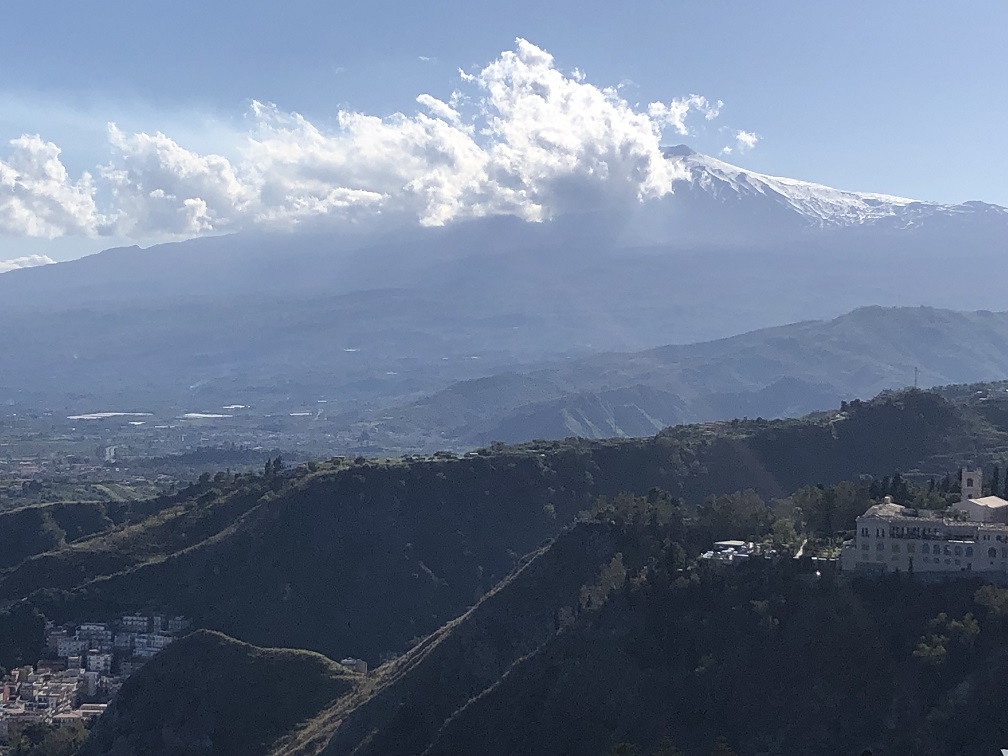 ---