Capital of the Arctic

South Pacific Familyadventure 2008
Claes Brodin
Mon 4 May 2020 21:50
Coming in to Tromsö from the south you will see the bridge connecting the mainland with the island,Tromsö,where the major part of the city is located.
Inhabitated by slightly over 70.000 people it´s second only to Murmansk in size of cities above the polar circle,but being the northernmost universitycity in the world it may well be charactarised as the capital of the arctic.
In the 19th century it was the center of arctic expeditions with both Roald Amundsen and Frithiof Nansen organising their expeditions from here,and during WW-II it was a temporary location for the Norwegian government leading the resistance against the Germans from here until finally the battle of Narvik was lost.
I needed to come here not only for pleasure (because this is a nice city well worth a visit) but to refuel Dora Mac with 4.500 liters of diesel and to repair a persistant leak behind the hot water tank. For this I need a couple of days and weather at the moment is very unstable with snowmixed rain and galewinds tomorrow.
The city is normally vibrating of life with many restaurants,loads of tourists and a well recognised night life. In these times though the city is dead with all restaurants and cafeterias closed and no tourists. Going to the main postoffice today was an odd experience. With only 5 customers allowed at a time in the office the queue with social distancing outside was very long.
A couple of days here with bunkering and repairs and then off for the Lyngenalps weather permitting.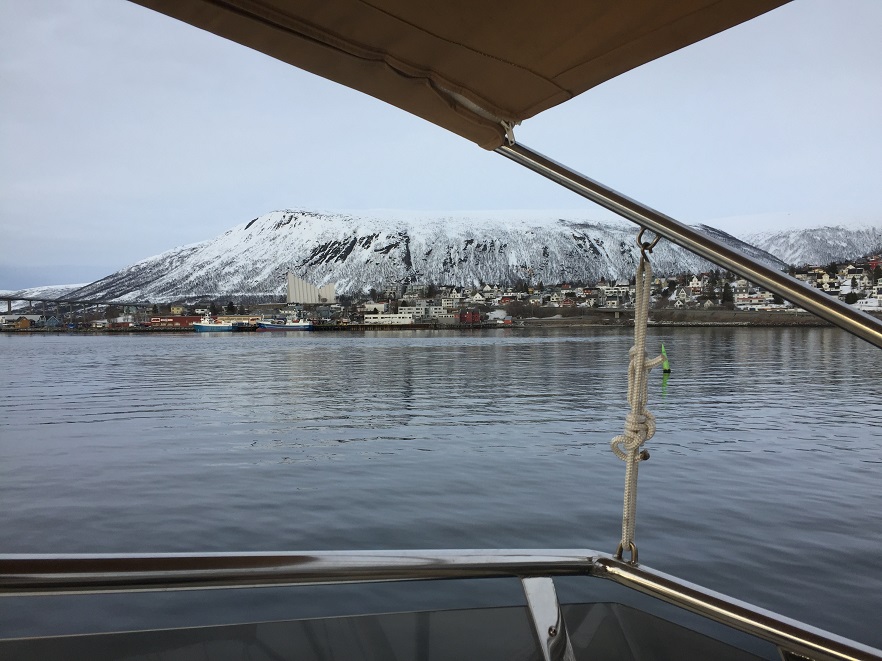 ---