Trollfiord and back to work

South Pacific Familyadventure 2008
Claes Brodin
Sun 8 Sep 2019 17:01
After a lovely day in the wilderness of Skipöya we departed early morning to be in time for slackwater in Raftsundet. Enjoying a southsetting current we made fast progress to Trollfiord,one of the most spectacular and famous fiords in Lofoten. Allthough heavy rain and cold there were two ribboats there filled with tourists enjoying the spectacular fiord with it´s steep mountainwalls,waterfalls and two sea eagles circling around the basin of the fiord. May this fiord be infested by the tourist industry in high season, but it´s still an impressive place.
Heading for the bay of Gravdal we drifted an hour around Manfaldsskallarna(some rocks/reefs in open sea) before entering the bay,fishing for cod and saithe. Having enough saithe for dinner we made landfall in Gravdal in time for a great fishsoup and last dinner.
All collegues left in the morning and I went into serviceschedules and cleaning. Next week is back to reality and work, being contracted for a surgery assignment here in Gravdal also being on call in the weekend.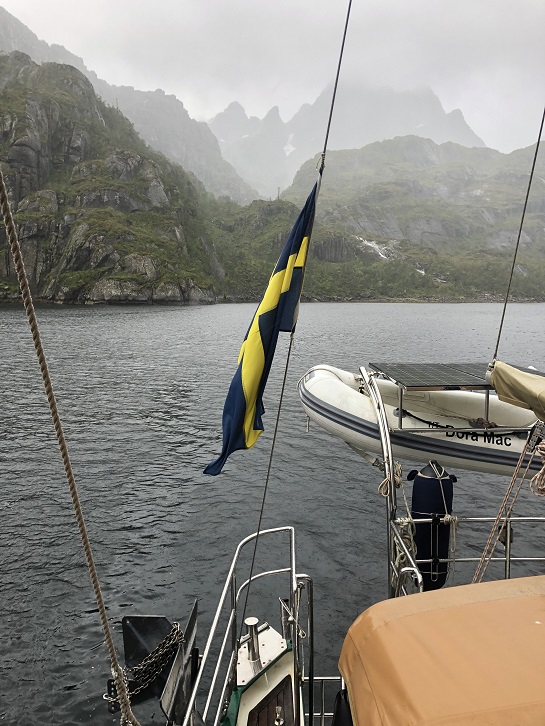 ---