Mare Nostrum

South Pacific Familyadventure 2008
Claes Brodin
Sun 5 Aug 2018 10:20
Sweden was a dominating power during the whole 17th century and early 18th century. The whole Baltic Sea was enclosed by Swedish domination with all Baltic countries,Finland and Northern Germany belonging to the kingdom of Sweden.If the Romans considered the Mediterranean "Mare Nostrum" so did the Swedes concerning the Baltic sea.
Carl XII (Carolus Rex) was only 15 years old when he became king and considered to be inexperienced and weak was immidiately attacked by Danish and Russian forces. The Danes were quickly beaten and at the battle of Narva 25000 Swedish soldiers won a devastating victory over 40000 Russian soldiers.
Considered to be a military genious Carolus Rex got hubris marched towards Moscow and met the Russian "Mother Winter" with huge casualties on his marching army.
It all ended with the battle of Poltava 1709 where the Swedish army was badly beaten by the Russians under command of tsar Peter the Great. This all ended in the great nordic war which finally led to burning of the Stockholm archipelago (and our homeport,Trosa) which ended Swedish domination of the Baltic Sea.
The first picture is from a huge painting of the battle of Poltava hanging in the Winterpalace. The soldiers in blue/yellow are Swedish.
The lower picture is from the main fountain at Peterhof (the summerresidence of the tsar family). This fountain is also a memorial from the Russian victory in the battle of Poltava.
These memorials from Poltava were quite a surprise to me, since it means this victory was very important for the Russians.
Today Sweden is a small country in the periphery of Europe and Russia is a superpower. History though, shows that this has not allways been the case......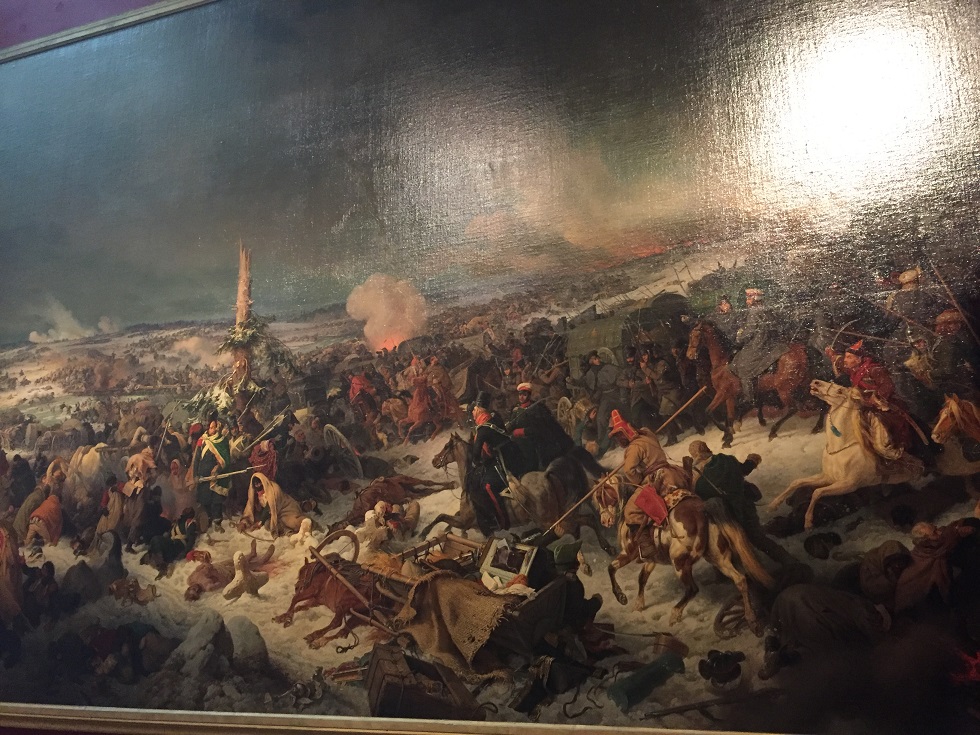 ---