After 5 years and 10.000Nm-Steelboat(trawlerfans)

South Pacific Familyadventure 2008
Claes Brodin
Thu 30 Jan 2020 07:54
I had a small navy patrolboat converted for civilian use in the early nighties used as a diveship. It was made of steel built before WW-II and needed regular maintainance due to corrosion. Dora Mac is no exception and I spend around 2 half days/month doing maintainance due to corrosion. Maintainance means grinding corroded areas down to bare steel,apply 1-2 layers of priming and 2 layers of Awlgrip epoxypaint. For some reason the areas under the rail are the main problemareas needing regular attention.
During haul outs I have regularly noticed areas of loose antifoul. After Haul out , new priming and change to cupperbased antifoul that´s now less of a problem.
Having a steelboat I have had the joy to experience successful ice braking with Dora Mac,something that would be impossible with a boat built from GRP.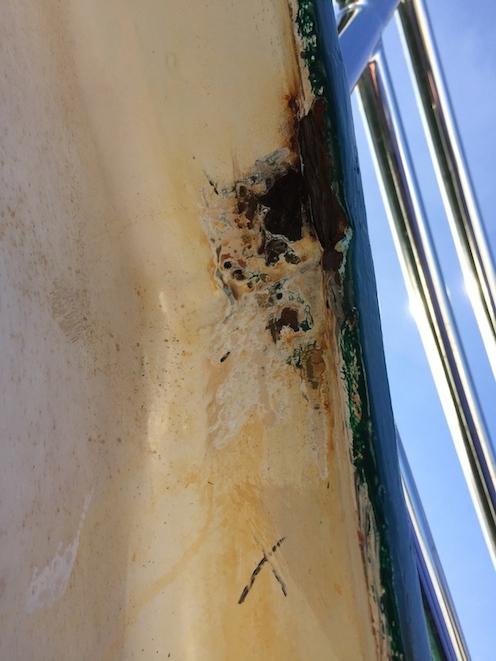 ---