Crossing the Baltic Sea day 2 at sea

South Pacific Familyadventure 2008
Claes Brodin
Thu 26 Jul 2018 19:32
The first half of the passage we had southerly winds of 14 knots giving us a beamreach. Furling out the headsail we increased speed from 6,5 to 6,8 knots.
The second day at sea the wind died out and coming up the Gulf of Finland we stopped Dora Mac,drifted freely and took a swim in (for Scandinavian circumstances) warm water (23 centigrades).
As usual nowadays the surface of the sea is infested with loads of blooming algaes due to overnourishment of the sea making some areas less pleasant to swim in.
Just before sunrise we approached Helsinki and made landfall at the old traditional yacht club called" Nyländska Jaktklubben" / NJK.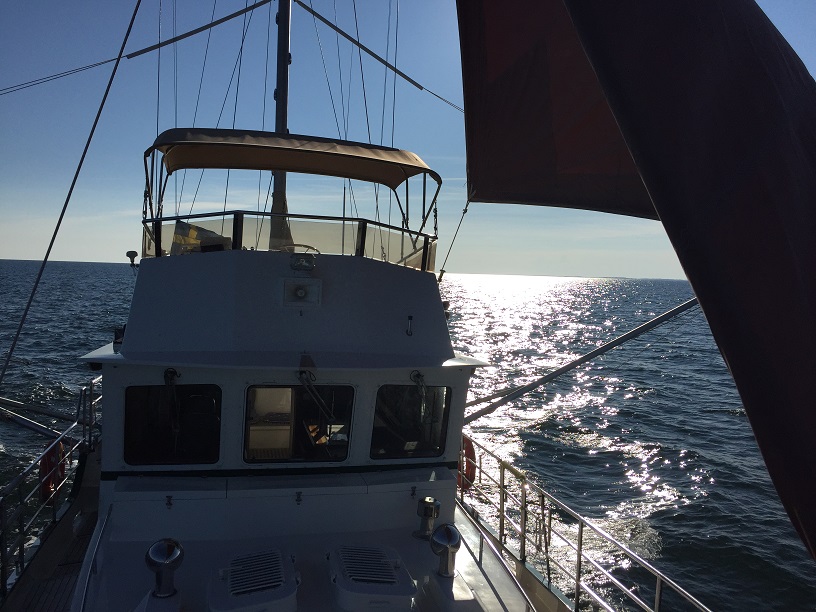 ---