New Fuel Polish Setup

South Pacific Familyadventure 2008
Claes Brodin
Sun 19 Feb 2017 21:31
Having problems last season with contaminated fuel and an unreliable fuel polish system a new system has now been installed.
The GCF fuel polish system was just not up to the job.The factory made filters were bypassed by the fuel having very little filtering effect and when using papertowel setup the size of the papertowel used was of paramount importance making the whole setup unreliable.
A Racorversion fuel polish system has now been plumbed in and all fuel currently stored onboard will be polished through this system and then treated with biocide. Hopefully there will be no more issues with fuel after that.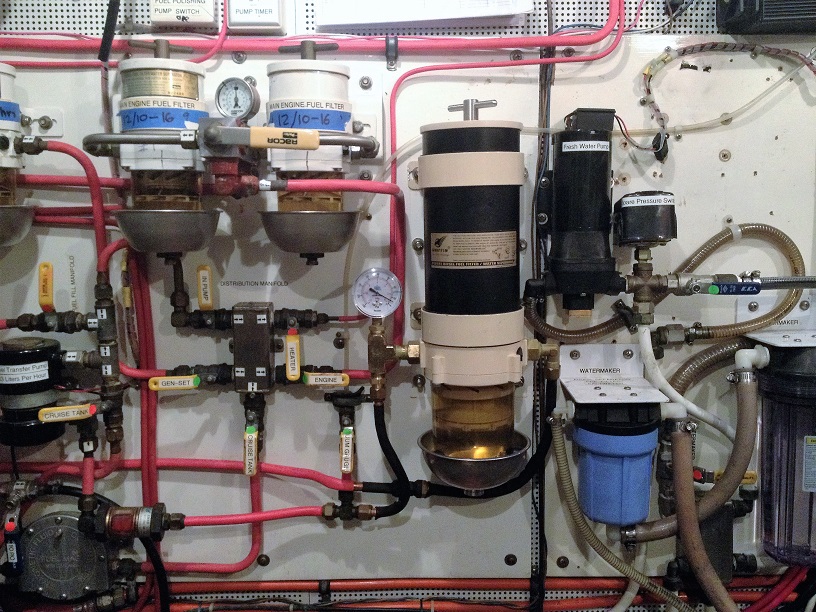 ---