From anodes to coastguard custody-unlikely chain of events(cont.)

South Pacific Familyadventure 2008
Claes Brodin
Sun 16 Jul 2023 17:57
Soon enough a boat from Hellenic Coastguard approached Dora Mac shouting and sounding with a horn.

Their orders were to immidiately move Dora Mac to the ferry dock,a huge dock of concrete currently in windwrad of the enforced Meltemi.

I declared that we had heard some unusual sounds from the propellershaft/gearbox and asked if they could pick me up for inspection instead.

After a while they reverted and the decision was to pick me up and bring me to coastguard headquarters which they did by boat and car.

Once in headquarters I met 6-7 different officers with all ships documents circulating between them being inspected (and copied) as well as passports and evidence of Tepai paid for July (tax for foreign yachties).

Then the officer in charge gave me a document ordering me to sign that Dora Mac was held custody by the Hellenic Coastguard until a certified inspector could inspect the boat and guarantee her seaworthiness. I was recommended to contact the Swedish Embassy in Athens to find certified surveyors !!

Upon my question if they could bring me back to Dora Mac anchored they answered that this was my own problem !

Ships documents was held by the coastguard and Dora Mac ordered to stay in place.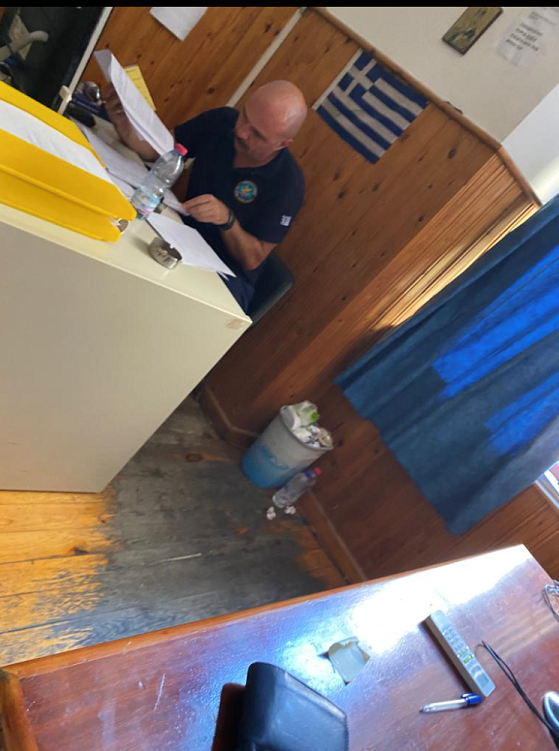 ---