Another try for high latitudes

South Pacific Familyadventure 2008
Claes Brodin
Tue 1 Dec 2020 09:19
During November gales have been frequently coming and going making it impossible to head north to the fjords at latitude 70 where the herring and whales finally returned a couple of weeks ago.
By November 30 there was a modest gale from the north and early morning December 1 we headed to sea south of and in leeward of the Lofoten islands with only moderate seaway. Crossing the Lofoten islands through Tjeldsundet reaching north of Lofoten we were then in leeward of the next gale from the ssw.
The rest of the 40hr passage was great and allthough heavy seaway when crossing the Lyngenfjord we never had to launch the paravanes. The infamous Rystraumen was passed downstreams doing a speed of 12,2kts over ground and after 40hrs under way we made landfall in Skjervöy some hours before midnight December 2.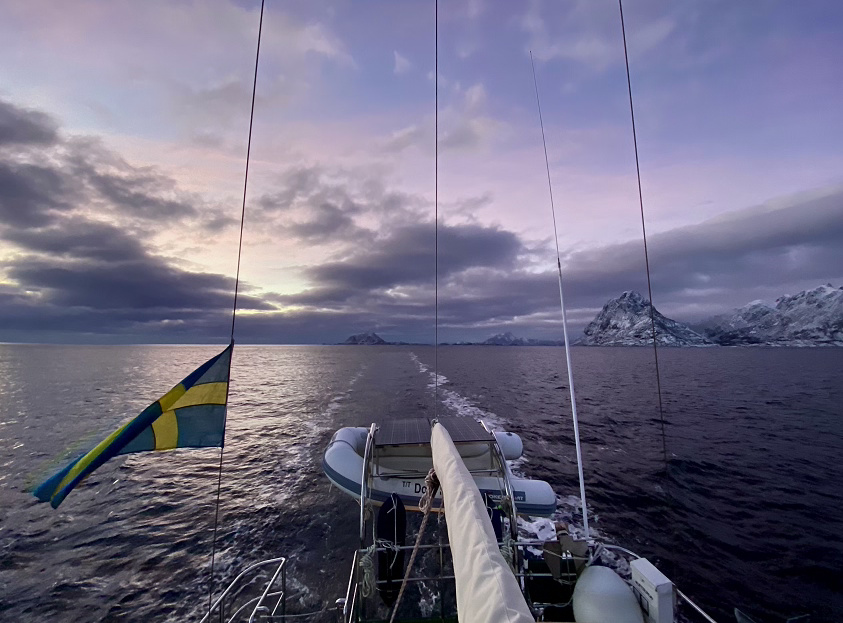 ---