Hans Ahlström and waiting out the storm

South Pacific Familyadventure 2008
Claes Brodin
Wed 13 Sep 2017 07:52
Coming back to Kiel we knew a deep depression would pass over us giving winds of stormforce Wednesday and early Thursday.
Upgraded to Hurricane named Sebastian the storm created some mess in northern Germany with cancelled ferry traffic and the bridge between Denmark and Sweden has been closed. Today moving east the depression will die out and hopefully we will be able to depart for Sweden and Simrishamn slightly before midnight.
Old high school friend Hans (appearing earlier in this blog) joined me and hopefully we will reach Simrishamn on the southeast coast of Sweden in time for our train to Stocholm Saturday afternoon......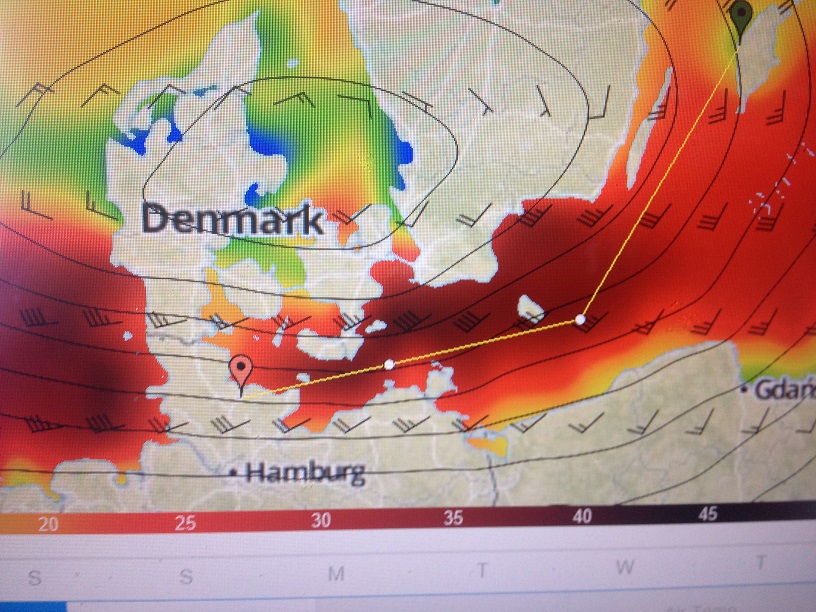 ---