Hampton.

Innamorata
Steve & Carol
Mon 17 Jun 2019 22:58
37:00.34N 76:18.94W

Another short hop today, after being woken by the ferry horn at 5.30 we weren't going to stay in Portsmouth any longer so we set off and have moved 10 miles or so to Hampton and anchored. On route we passed the naval and commercial docks at Norfolk - some of the aircraft carriers were massive - so wide they look like they should tip over.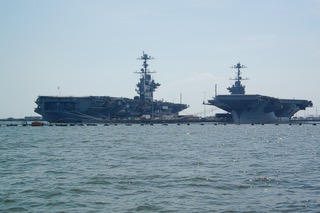 We went ashore to explore the nearby Fort Monroe which is
now a decommissioned military base with some of the old building now being private homes. it was built in the 1860s and is a mix of oldish wood and newer brick buildings inside a moated walled area with a grass parade ground in the
centre.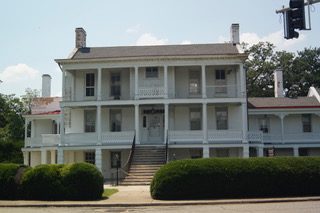 ---