Antigua photo's

Innamorata
Steve & Carol
Mon 19 Mar 2012 00:17
We had a lovely time with Angey and Jane, sadly it went very quickly and they have just left for home after treating us to a lovely meal. We hope they had a good time and want to come back again. Now they have gone I can put some pictures of them on the blog!
Sailing lessons in Falmouth harbour
Angey and Jane
Maiden Island anchorage, no photo shop the
water really was this colour.
Great Birds Island
A cute humming bird with a Mohican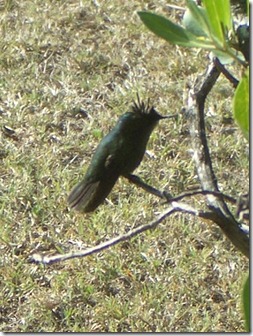 View of Deep bay from Fort Barrington
After a lovely meal ashore just before they left us.
---