Deltaville, Virginia,

Innamorata
Steve & Carol
Sun 21 Oct 2012 18:47
37:32.41N 76:20.23W We had a great sail down to Deltaville. With northerly winds we poled out the genoa again and had a fast downwind sail. We are now anchored near the yard where we will be lifted out in the next few days to clean and antifoul the bottom and fit any anodes that need replacing.
There was a race taking place at the entrance to the bay when we arriveed.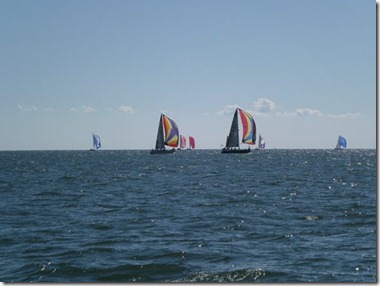 ---