Cane Garden Bay, BVI's

Innamorata
Steve & Carol
Tue 26 Mar 2013 21:29
18:25.49N 64:39.59W
It was cloudy this morning but I couldn't resist another snorkel with the turtles so I set of with my camera this time, I found a turtle very quickly and it let me hang around taking photos and video for about 15 mins.
Happily eating, colours not so good as it was overcast and the turtle was about 3 meters down.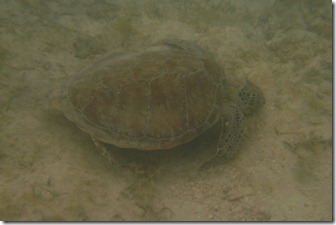 Not much sea grass down there.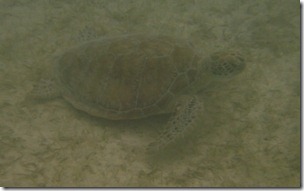 Coming up for air, one time when it surfaced it wasn't more than 6ft away from me - I got some great video footage.
After my snorkel we set off for the BVI's and had a good, though short sail to Green Cay where we stopped for a few hours but as the wind was more southerly than predicted we headed on to Cane Garden bay for the night.
---