Shroud Island photo's

Innamorata
Steve & Carol
Fri 18 May 2012 16:14
Exploring one of the creeks on Shroud island
Carol and Tony in his kayaks
A little congestion as Kourtney, Pete and Dee join us
Steve rowed our dinghy there and kayaked back
Shroud is uninhabited and though popular with cruisers its unspoilt with lush vegetation and pristine beaches
Shame about the grey sky though.
A dinghy trip with the others through the island along a creek that comes out
on the Atlantic side of the island
where the water colour was amazing.
We landed the dinghy's and went for a walk.
Pete, Tony and Kourtney.
View from a hill over the creeks and mangroves
Spot the nesting bird.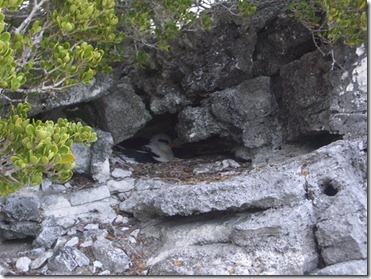 ---