West Coco Bandero islands

Innamorata
Steve & Carol
Wed 13 Feb 2019 22:35
09:31.15N 78:38.895W
We headed from Green cay up to the west Coco Bandero islands and anchored by Orduotarboat island. Honey Ryder was anchored near by and Lulu was anchored by the island to the west of us.
I got the Kayak out and went for a paddle around Orduptarboat, there is a large shallow reef on the north side which gives good protection from the waves but there is still a lot of current in places, Steve also went for a kayak and then we both went for a snorkel in the clear water, it was good to see some marine life but it still was a bit of a let down, the coral was pretty but there weren't a lot of fish!
We had a much nicer snorkel the following day on the reef at the far west end of the islands and another reef we had passed on the way there, we saw a couple of nurse sharks and rays as well as lots of smaller fish.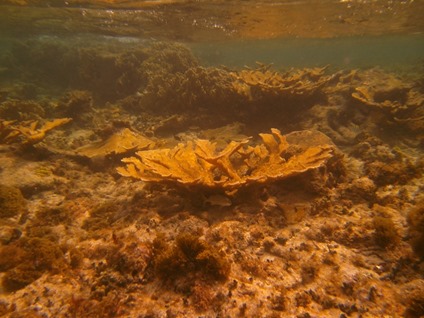 Quicksilver and Matador arrived and we arranged to all go ashore for sundowners on a tiny island nearby.
While preparing to go ashore we heard Rhonda from Q4 - one of the rally boats which had gone to The East Lemons for a get together with 5/6 other rally boats, calling for help on the VHF - her husband was unwell and when no one close by responded as most people were ashore, Sabrina and myself spoke to her, I asked some questions about Tim and we advised her to try and get help ASAP as I suspected he was having a cardiac event and we were about 13 miles away so couldn't help, I told her that there was a Doctor on board one of the Group 1 boats which was a lot closer to her - (it was actually anchored next to her and they had met the night before). She did get help, a boat anchored nearby went ashore and told everyone help was needed, with a Doctor and some rally friends present Tim declined rapidly. We could hear the Mayday going out on the radio trying to get land support and knew CPR was in progress but little else it was horrible I felt very helpless - I have a pretty good medical kit on board including a Defib and not knowing whether they had one or not was tough for me, as it happens there was very good help including, I believe 2 paramedic trained cruisers, another Dr and they did get excellent medical kit from a training boat including a defib. We had obviously cancelled our drinks ashore but did go over to Quicksilver which was where we heard the terribly sad news that Tim had passed away. Our thoughts went out to Rhonda - can't imagine how traumatic it must have been for her and all who went to assist.
---