Short hop to Rebak Island

Scott-Free's blog
Steve & Chris
Sun 26 Nov 2017 22:45
06:17.752N 99:41.866E
Sunday 26th November 2017
Distance run: 3nm
We had a lie in and a lazy breakfast, and then lifted the anchor and motored across to Rebak Island.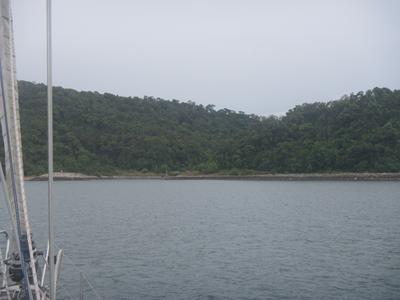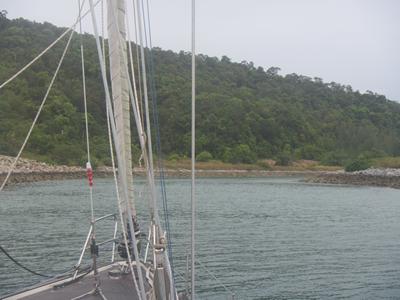 The chart says the entrance is there somewhere… Ah, here it is!
At first it seemed like a dead end, but as we turned the bend in the channel, the marina opened up. Looks very sheltered.
Very soon we were tied alongside on E dock.
This was as far north as were coming this year, and it was such a good feeling to be safely here. We've sailed 5,029 nmiles since the Gold Coast, 3,620 nmiles since leaving Thursday Island, Australia, and a grand total of 39,717 nmiles all told so far.
Tomorrow we will get the Rebak ferry across to Langkawi, hire a car from Mr. Din and drive to the capital, Kuah, to check us and the boat in. Langkawi is a duty-free island, and we need to do all the usual formalities.
We just have one more trip to do in the old girl, over to Telaga Harbour on Langkawi to fill the diesel tanks and drop off the dinghy which is having some repairs and a new cover, and going into storage out of the harsh sun. This will only take a couple of hours there and back. All going to plan, she will be hauled on the 4th December. Then we will lay her up and take a break.
---