Minerva Reef

Scott-Free's blog
Steve & Chris
Thu 4 Jun 2015 22:12
Thursday 4th June 2015
Well it was definitely a good call to stop off here. The weather has been beautiful – sunny and warm – and the anchorage is very comfortable most of the time. It gets a little lumpy for a couple of hours either side of high tide as the water covers the reef, but otherwise the lagoon is flat calm and the water is clear right down to the bottom, 15 metres or so.
We are enjoying chilling out and have tidied the boat a bit ready for the next leg, which we think will be Saturday if the forecast holds. That's when the winds are expected to fill in again.
At low tide yesterday, around lunchtime, we dropped the dinghy, picked up Rod and Mary and headed off to explore the reef. Apart from some small bright purple fish feeding at the edge of the reef, we didn't see much life in the water, which was a little disappointing. The reef itself isn't teeming with life either, at least not on the exposed part. We saw limited coral, clams, crabs, rock hoppers and an eel which appeared to have been left behind by the tide, thrashing around in a shallow pool. It was good to get ashore though and stretch our legs. One of the other boats took their rib out through the pass to dive on the outer side of the reef, where we hear there is much more life, but as we don't dive, this wasn't for us.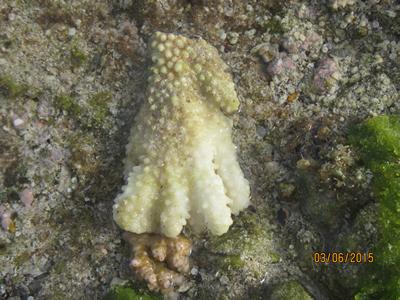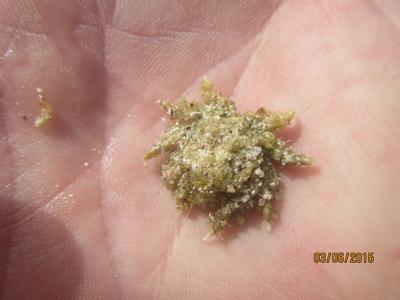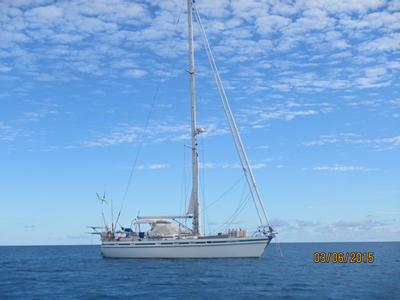 In the evening, Rod & Mary joined us for supper. Rod was celebrating his second birthday this year. It was actually yesterday, but as we had just crossed the dateline and gone back a day, it was his birthday all over again! He thought this a jolly jape...until Mary told him he had just clocked up two years on his age instead of one! He was somewhat mollified, however, when we brought out his birthday cake, which reminded him of a boob, and there was much hilarity and telling off from Mary as he was finally persuaded to cut it instead of groping it!
Happy birthday Rod!
---