Cartagena photos 2

Scott-Free's blog
Steve & Chris
Thu 29 Nov 2012 15:38
Thursday 29th November 2012
This pink house was our landmark to get back to Casa Lucy. Casa Lucy is in this street – good job we didn't hire a car!
The old city has very narrow streets. The University building.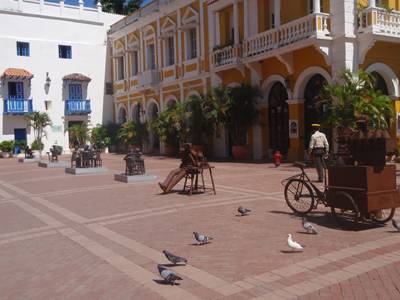 There's a square around just about every corner…. ..this one outside the Museum of Modern Art.
Here, under the arches, they sell all kinds of sweets. Some roads are pedestrians only.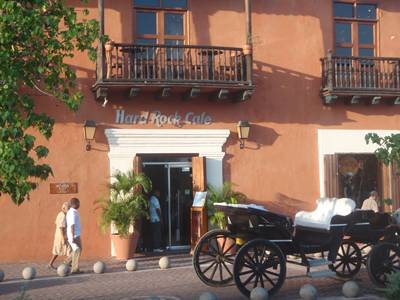 Pretty at night. They get in everywhere!
Pegasus statues just outside the walled city. View from the Popa over Cartagena bay.
Lunch stop – thirsty work walking round the city!
---