Still in the UK

Scott-Free's blog
Steve & Chris
Sun 27 Jul 2008 22:17
Yep, we are still here, and well on the way to sorting out Steve's Dad's estate.
The clearing out of the house is well under way, and decisions have been made about its future (at least for the next couple of years anyway). We have lost count of the number of runs to charity shops and the dump (sorry - reuse and recycling centre), but the cost of the hire car was definitely money well spent.
Paperwork is now under control and Steve has an appointment at the Probate office on Wednesday.
This all means that the end is in sight, and so we have booked flights back to Gib on Saturday. We are missing the old girl and can't wait to get back to her. Hopefully the jobs that were to be done on her during our absence will be done by now and we'll soon be on our way again.
The upside of the longer than planned stay here is that we have been able to see some family and friends.
Tom took a liking to Ron's hats...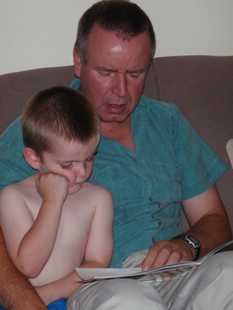 Jake and Steve shared a story.
Jake wore my flip flops!
Kirstie &MJ being daft.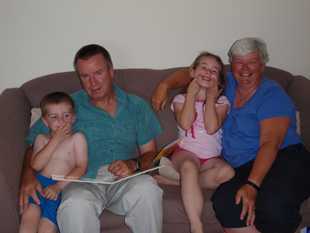 Kerrie and Lee posing
and
Suzanne smiling because she's on leave now till September.
We discovered that our garden had grown a swimming pool...
and Ron's had been adopted by a lazy fox
We went to see Rachel & Alan at t'mill
- their mill stream is the nearest we can get to water at the moment!
So it's not been all work!
---