Heading south - Rotorua

Scott-Free's blog
Steve & Chris
Thu 30 Jan 2014 07:33
Thursday 30th January 2014

With the boat safely tucked up in her cradle at the boatyard, we packed up the car and set off yesterday afternoon for our trip south. We didn't get away till mid-afternoon, so by the time we got to Rotorua, it was too late to pitch the tent. Instead we took a cabin at the campsite, which is basically a wooden shed fitted out as a bedroom, with a fridge and a telly, and a small table and chairs. No loo or shower, you have to use the camp ones, and you have to supply your own top bedding. No problem, no different from camping really. The cabin only cost $20 more than the tent pitch, so not a bad deal.




After an excellent night's sleep we spent a couple of hours looking around Rotorua. There are thermal springs everywhere, and steam seems to just arise out of random spots in the ground. We visited the Maori village and strolled along the edge of the lake, watching the black swans.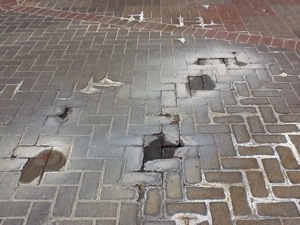 Maori meeting house. Steam escaping through the paving.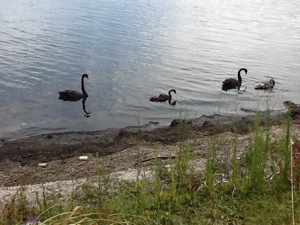 Black swans on Lake Rotorua.

As we needed to cover a few more kilometres towards Wellington today, we had to make this a flying visit, and set off late morning for Lake Taupo.


Sent from my iPad
---